Brief details about Asia UN jobs – PPH Assistant: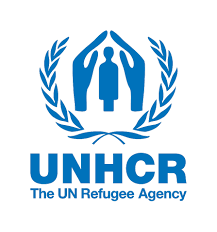 Organization: UNHCR – United Nations High Commissioner for Refugees
Location: Asia UN jobs Beijing | Hong Kong
Grade: Administrative support – Administrative Services and Support – Generally no need for Higher Education
Occupational Groups:

Administrative support
Public, Private Partnership

Closing Date: June 28, 2023
About UNHCR:
Information about the organization that has offered the Asia UN jobs – PPH Assistant job:
The United Nations High Commissioner for Refugees (UNHCR) is a  worldwide organization dedicated to saving lives, protecting rights, and building a better future for refugees, forcibly displaced communities, and stateless people. They work to make sure that everyone has the right to seek asylum and find safe refuge, having fled violence, persecution, or war at home. UNHCR has been setting essential protection and assistance to refugees, asylum-seekers, internally displaced, and stateless people since 1950. They have a presence in many countries around the world, and give information and assistance to refugees, asylum-seekers, and stateless people.
Tasks of Asia UN jobs – PPH Assistant:
Help the growth of PPH through providing quality prospect research for PPH team to implement tailor made cultivation journey through access to mining of database, as well as the major donors stewardship and prospects cultivation journeys
 Help Associate PPH Officer in drawing analysis and tracking of PPH performance and prospect engagement
 Aid in the execution of communications campaigns in reaching annual cultivation, solicitation, and revenue targets
Steward and oversee the assigned donor groups to ensure proper file movement and optimize donor potential
 Accomplish due diligence to research donor for screening purposes
 Regularly housekeep donor data, donation history and communications at database (Salesforce) to ensure information is most up-to-date
 Provide fundraising, administration, logistics and other required support across different PSP teams when required
Monitoring and Progress Controls
 Under the functional direction of the Associate PPH Officer
 Bi-weekly verbal and written reports on work progress
 Project report and evaluation
 Deadlines of assignments set by supervisor
 End of contract evaluation
APPLY ALSO:
Qualifications of Asia UN jobs – PPH Assistant:
 Education
 Fulfillment of High School Education
 Fulfillment of the Secondary Education, degree is desirable in Communications, Marketing, Translation, International Relations, Business Administration, or a related field. Candidates with a degree in other disciplines with a proven relevant professional record will be accepted.
 Work Experience
 Minimum one year of working background with High School Diploma or 0 years of experience with a Bachelor's Master's or Doctorate degree with proven record in conducting research, account/relation management, telemarketing, donor relations, marketing communications or fundraising in Hong Kong.
 Preferable with background in managing, cultivating, and providing service to high-end clients, middle or major donors, corporations is a definite advantage.
If you are looking for more Asia UN jobs, please click here.