Brief details about UN job Ethiopia – Gardener: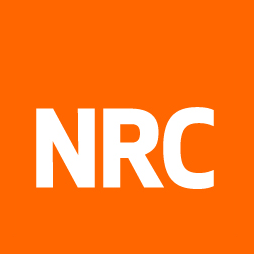 Organization: NRC – Norwegian Refugee Council
Location: UN job Ethiopia , Addis Ababa
Grade: Level not specified – Level not specified
Occupational Groups:
Closing Date: 2023-07-03
About NRC:
Information about the organization that has offered the UN job Ethiopia – Gardener job:
The Norwegian Refugee Council (NRC) is an autonomous humanitarian organization helping people forced to flee. We work in emergencies across more than 31 countries, providing emergencies and long-term assistance to millions of people every year. We stand up for individuals forced to flee, advocating their rights. NORCAP, our global provider of expertise, helps improve the international and local capability to prevent, prepare for, respond to and recover from crises. NRC also conducts the Internal Displacement Monitoring Centre in Geneva, a global leader in reporting on and advocating for people displaced within their own country.
Tasks of UN job Ethiopia – Gardener:
Sustain and grow the garden to ensure it meets specific requirements and expectations.
Plant and nurture new trees, flowers, and different plants.
Service all garden tools and machinery.
The availability of water in the dispenser changes with time.
Direct the general services and property administration guidelines and procedures such as property admin, fuel and utilities management and maintenance, insurance, security, and cleaning
Regularly inspect, repair, and replace all building sanitary components, mechanical plumbing lines, and fittings.
Specific duties
Conduct basic maintenance such as cutting the grass, emptying bins, managing weed control, and leaf raking.
Work with hand tools and basic light machinery such as plant vehicles, and small diggers.
Keep a clean garden by clearing rubbish and litter from the garden and grounds.
Does a variety of job-related responsibilities as assign.
Lead workspace arrangements for staff, configuring office and common areas, and organize furniture and other procurement, repairs and improvements as needed
Assure the proper management and regular maintenance of all office and guest house generator
(i.e., checking fuel in the GH and office, following up, and taking note of any office and guest house maintenance required.)
Partake in any emergency repairs
Fulfill any other connected duties as may be requested.
APPLY ALSO:
Qualifications of UN job Ethiopia – Gardener:
A high school diploma
Some understanding of English
2 years and above background from working as a gardener and other additional duties, preferably in NGOs/INGOs.
Has basic gardener machinery knowledge,
Has an electrical, plumbing, and furniture certificate (preferable).
If you are looking for more UN job Ethiopia, please click here.