Brief details about UN job in New York City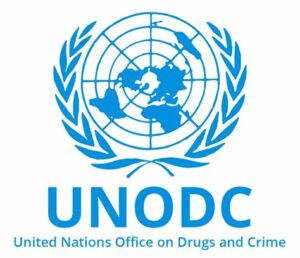 – HUMAN RESOURCES OFFICER:
Organization: UNDOS – United Nations Department of Operational Support
Location: New York City
Grade: Mid level – P-3, International Professional – Internationally recruited position
Occupational Groups:
Closing Date: 2023-06-22
About UNODC:
The United Nations Office on Drugs and Crime (UNODC) is a global organization that seeks to make the world safer from drugs, crime, corruption, and terrorism. It was founded in 1997 by combining the United Nations International Drug Control Program (UNDCP) and the Crime Prevention and Criminal Justice Division in the United Nations Office in Vienna. UNODC has approximately 500 staff members worldwide and functions 20 field offices, as well as liaison offices in New York and Brussels. UNODC works to educate people throughout the world about the dangers of drug abuse and to reinforce international action against illicit drug production and trafficking and drug-related crime. UNODC offers practical service and encourages transnational approaches to action in all regions of the world through its global programs and network of field offices. UNODC provides technical service to Member States in the areas of health, criminal justice, and public security, including drug use control and prevention, tackling transnational organized crime, illicit trafficking in drugs, and more. UNODC is dedicated to supporting Member States in implementing the 2030 Agenda for Sustainable Development and the 17 Sustainable Development Goals (SDGs) at its core.
UN job in New York City – HUMAN RESOURCES OFFICER tasks:
The duties of UN job in New York City – HUMAN RESOURCES OFFICER are:
General:
 Provides advice and help to managers and staff on human resources related matters.
 Prepares special reports and partakes and/or leads special human resources project.
 Keeps abreast of developments in different areas of human resources.
Recruitment and placement:
 Recognizes upcoming vacancies in coordination with client offices.
 Prepares job openings, studies applications, and provides a short-list to those offices.
 Organizes and conducts interviews to select candidates.
 Reviews suggestion on the selection of candidate by client offices.
 Prepares and presents cases to the CR bodies.
 Observes the work of the HR Partners in carrying out all human resources administrative transactions including preparation of personnel actions, maintenance of staffing tables, and processing of contracts.
Administration of entitlements:
 Provides guidance on the interpretation and application of policies, regulations and rules. Reviews and provides advice on exceptions to policies, regulation and rules.
 Administers and provides guidance on salary and related benefits, travel, and social security entitlements.
 Reviews procedures and procedures and recommends changes as required.
Staff development and career help :
 Provides advice on mobility and career growth to staff, particularly young professionals and staff in the General Service and related categories.
 Designs, plans, monitors, and provides induction orientation program and briefing to new staff members.
 Provides implementation management advice to staff and management. Assists supervisors and staff with understanding and using the implementation appraisal system (PAS).
Other responsibilities:
 Advises and counsels staff in admiration of rights, responsibilities, code of conduct and difficulties associated with work and entitlements.
 Prepares category analysis of jobs in Professional and General Service and related categories.
 Provides direction to program managers on the application of classification policies and procedures and by undertaking whole office review.
 Prepares HR metrics and research as required, such as for audit requisitions, reports to management as well as various ad hoc requests.
 Provides substantive help to legislative bodies, committees and senior management on strategic workforce planning and workforce analytics matters.
 Conduct other duties as assigned by the supervisor.
APPLY ALSO:
UN job in New York City – HUMAN RESOURCES OFFICER qualifications:
The requirements of UN job in New York City – HUMAN RESOURCES OFFICER are:
Education
Advanced university degree (Master's degree or equal ) in human resources management, business or public administration, social sciences, education or connected area. A first-level university degree in combination with qualifying experience may be accepted in lieu of the advanced university degree.
Work Background
A minimum of five years of progressively responsible experience in human resources management, administration or related area is needed.
Experience working in a human resources module of an Enterprise Resources Planning (ERP) system, such as Umoja (SAP) or similar, is needed.
Background in providing advice to clients on the interpretation and application of policies, regulations and rules and recruitment activities is required.
Background with talent management software such as Inspira or similar, is desirable.
Background in HR data analysis and metrics is desirable.
Languages
English and French are the working languages of the United Nations Secretariat. For the position advertised, fluency in English is needed. Understanding of another official United Nations language is desirable.
If you are looking for more UN job in New York City, please click here.