Brief details about UN job in New York – Consultant Psychiatrist at UNODC: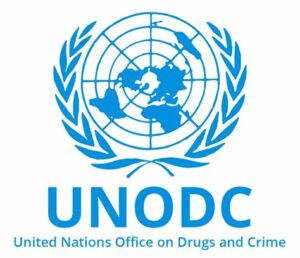 Organization: UNDOS – United Nations Department of Operational Support
Location: UN job in New York City
Grade: Consultancy – Consultant – Contractors Agreement
Occupational Groups:

Medical Doctor
Scientist and Researcher

Closing Date: 2023-06-21
About UNODC:

The United Nations Office on Drugs and Crime (UNODC) is a global organization that seeks to make the world safer from drugs, crime, corruption, and terrorism. It was founded in 1997 by combining the United Nations International Drug Control Program (UNDCP) and the Crime Prevention and Criminal Justice Division in the United Nations Office in Vienna. UNODC has approximately 500 staff members worldwide and functions 20 field offices, as well as liaison offices in New York and Brussels. UNODC works to educate people throughout the world about the dangers of drug abuse and to reinforce international action against illicit drug production and trafficking and drug-related crime. UNODC offers practical service and encourages transnational approaches to action in all regions of the world through its global programs and network of field offices. UNODC provides technical service to Member States in the areas of health, criminal justice, and public security, including drug use control and prevention, tackling transnational organized crime, illicit trafficking in drugs, and more. UNODC is dedicated to supporting Member States in implementing the 2030 Agenda for Sustainable Development and the 17 Sustainable Development Goals (SDGs) at its core.
UN job in New York – Consultant Psychiatrist at UNODC tasks:
The duties of UN job in New York – Consultant Psychiatrist at UNODC are:
The UN Department of Operational Support (DOS) has recognized a need to enhance its knowledge of PTSD in relation to uniformed personnel and has launched a working group to work on a project: "Comprehensive Study to Develop a PTSD Framework". After the completion of this project, the UN will have increased knowledge in the following areas:
 prevalence of PTSD in connection to UN missions;
 current practices in the review and processing of PTSD claims by UN Member States and other global entities;
 best practices in precluding and mitigation measures. The findings of the project will in turn enable the UN to develop appropriate policy to adequately address PTSD issues going forward.
This is Phase II of the PTSD project for further study for the performance of the approved UN PTSD framework.
To deliver against this goal, DOS seeks to hire a consultant to operate or provide advisory support for a study in collaboration with the working group of the project. The advisor will report to the Director of the Uniformed Capabilities Support Division (UCSD), and for all medical-related matters will work in close coordination with the Senior Medical Officer in the Division of Healthcare Management and Occupational Safety and Health (DHMOSH).
APPLY ALSO:
UN job in New York – Consultant Psychiatrist at UNODC qualifications:
The requirements of UN job in New York – Consultant Psychiatrist at UNODC are:
Advanced University degree (master's degree or equivalent degree) in medicine with post graduate training in psychiatry is needed.
A minimum of seven years of progressively responsible background in the field of Psychiatry is required.
Background in implementing a PTSD framework within military healthcare systems is desirable
If you are looking for more UN job in New York, please click here.