Brief details about UN job in New York – Digital Strategies Consultant: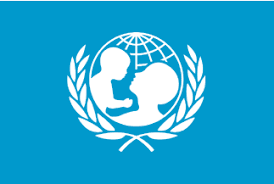 Organization: UNICEF – United Nations Children's Fund
Location: New York City
Grade: Consultancy – Consultant – Contractors Agreement
Occupational Groups:

Information Technology and Computer Science

Closing Date: 2023-07-01
About UNICEF:
UNICEF, or the United Nations Children's Fund, is an agency of the United Nations that donate humanitarian and developmental support to children over the world. It was originally initiated in 1946 to give emergency food and healthcare to children and mothers in countries devastated by World War II. UNICEF works in over 190 countries and territories to defend the rights of every child, especially those who are vulnerable. Its activities include giving immunizations, disease prevention, and treatment for children and mothers with HIV, as well as strengthening childhood and maternal health. UNICEF relies wholly on voluntary contributions from governments and private donors.
UN job in New York – Digital Strategies Consultant tasks:
The duties of UN job in New York – Digital Strategies Consultant are:
 The Digital Strategies Consultant will help UNGEI with digital communications for three campaigns, four media strategies, three global events, and content for UNGEI's website. The campaigns and media plans are for three UNGEI programs and three UNGEI events:
Three UNGEI programs:
Completing School-Related Gender-Based Violence
Completing Gender Stereotypes in Classrooms
Feminist School
Three UNGEI occasions:
Global Feminist Network for Gender Transformative Education (Femnet)
Women Deliver 2023
UNGEI Partnership in-person meeting
In 2024, it's planned to deliver:
A digital system for UNGEI 2024
Digital assets for UNGEI's Annual report.
APPLY ALSO:
UN job in New York – Digital Strategies Consultant  qualifications:
The requirements of UN job in New York – Digital Strategies Consultant are:
Education
Bachelor's degree in digital media and/or communications or relevant qualifications
Public and/or private sector partnerships, education, communications, marketing, public relations, business administration and management, technology, or social sciences. Understanding and experience in gender and/or education is a plus.
Fluency in English is needed. French desirable.
 Work experience
 At least 5 years of background in working with international organizations, NGO's or in development areas
 At least 5 years of background working in digital communications / social media management, including with digital design and content creation
 At least 3 years of background in supporting the planning and organization of campaigns, virtual events, workshops, and meetings
 An understanding of issues related to gender equality in education and girls' education
If you are looking for more UN job in New York, please click here.