Brief details about UN job India – Executive Assistant at WHO: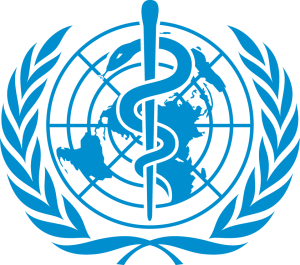 Organization: WHO – World Health Organization
Location: UN job India , New Delhi
Grade: Administrative support – GS-5, General Service – No need for Higher Education – Locally recruited position
Occupational Groups:
Closing Date: 2023-07-09
About WHO:
Information about the organization that has offered the UN job India – Executive Assistant at WHO job:
The World Health Organization (WHO) is a technical agency of the United Nations accountable for international public health. It was founded in 1948 and is headquartered in Geneva, Switzerland, with six regional offices and 150 field offices worldwide.WHO's mission is to encourage health, maintain the world safe, and serve the vulnerable, guided by science and committed to the well-being of all people. The organization works with governments, civil society, international organizations, foundations, advocates, researchers, and health employees to advance the health and security of al.WHO's areas of involvement include public health, AIDS, malaria, tuberculosis, dengue, and more. The agency is led by a director-general appointed by the WHO Secretariat, which carries out routine operations and helps implement strategies.
UN job India – Executive Assistant at WHO tasks:
Design, develop, test, and enforce new software and maintenance of existing software to meet specific planned and approved requirements, using the .NET framework and Microsoft technology stack, ensuring the availability of solutions to staff region wide.
Help with technical support for web, mobile, and desktop applications.
Comprehend application development requirements and transform them into functional applications in line with business objectives. Convert project specifications by using flowcharts and diagrams, into a sequence of detailed instructions and logical steps for coding into the programming language(s) used by the Regional Office.
Sustain and upgrade existing applications and fix issues to enhance the functionalities. Collaborate with application team members to set specifications for new applications and design creative prototypes according to specifications.
Recognize bottlenecks and address issues to ensure the best performance in the application development process. Assist users and technical support providers in identifying sources of problems and in developing temporary and sustainable solutions to those problems.
Provide service to Write high-quality source code to program complete applications within the deadlines set. Ensure compliance with global WHO IT and development standards and procedures within the context of Solutions Development. In addition, provide assistance to develop technical documents and handbooks to represent application design and code accurately.
Assure that necessary reports about the system development and maintenance process activities and the process itself are generated and communicated to improve overall process efficiency and quality.
Report the improvement status of all duties performed regularly to the Business Solution& Innovation Lead, to enable consolidated reporting to the Regional ICT Manager on overall progress.
Performas a backup for other team members in the Applications team in their absence.
Carry out any other responsibilities relevant to the job, or as required by the supervisor.
APPLY ALSO:
UN job India – Executive Assistant at WHO qualifications:
Education
Essential: Secondary School education supplemented by appropriate courses in Information Technology.
Desirable: Degree in Computer Application and Microsoft certifications in application development, or closely related major.
Experience
Essential: At least five (5) years of background in the field of software design, development, testing and implementation of Microsoft Net applications.
Desirable:
Acquainted with the entire software development lifecycle and development approaches.
Hands-on background in database design, architecture, and integration.
Experience in working with:

APIs, Entity Framework, ADO.NET, SQL Server,
HTML5, CSS, JavaScript, Angular with NodeJS, jQuery and Ajax,
C#, .NET, .NET Core and Bootstrap.

Working understanding of Microsoft development best practices, design patterns, and tools.
Background in working with SaaS platforms and Microsoft Azure Cloud Services Knowledge of web services, WCF, and SOA (Service Oriented Architecture).
Sound understanding of code versioning tools such as MS Team Foundation etc.
Understanding of testing and automated testing platforms.
A team player with excellent communication skills analytical thinking and problem-solving capability.
Background in a UN organization, international organization, government, business, or professional office would be an asset
Skills
Thorough understanding of modern office procedures and practices.
Strong written and oral communication with time management skills. Also, the ability to draft business cases and technical documentation.
Capability to maintain and update knowledge in the use of office technology through in-house courses, on-the-job training and/or self-training.
A team player and able to collaborate effectively with other teams with strong testing and debugging, troubleshooting, problem-solving, and analytical skills Creative, flexible, self-driven, and innovative mindset.
Attention to detail and capability to plan and organize work and ability to learn new languages and technologies.
Adaptability, positive attitude, and proactive
If you are looking for more UN job India, please click here.