Brief details about UN job – Programme Analyst in Turkiye: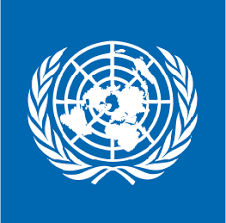 Organization: UNDP – United Nations Development Programme
Location: UN job in Turkiye , Ankara
Grade: Level not specified – Level not specified
Occupational Groups:

Environment
Meteorology, Geology and Geography
Climate Change
Project and Programme Management

Closing Date: 2023-07-01
About UNDP:
Information about the organization that has offered the UN job – Programme Analyst in Turkiye job:
UNDP Programe is well arranged and manifestly image Albania's improvement priorities articulated in the National Strategy for Development and Integration as well as in the Albania-United Nations Sustainable Development Cooperation Framework 2022-2026. Our Programme is alike with the UNDP Global Strategic Plan. It is  contributed towards the European Union Integration Agenda through several European Union acquis chapters. The Programme contributes to the goals of several Sustainable Development Goals. Furthermore, Based on its reputation and strength as a UN system integrator for Agenda 2030 and trusted impartial partner, UNDP will set economic transformation and eradication of multidimensional poverty and establish systems that address risk disasters and social injustice within the SDGs. In addition ,The key component of UNDP's means will be integration and innovation.
UN job – Programme Analyst in Turkiye tasks:
Assures implementation of programme strategies focusing on achievement of the following results:
Thorough study and research of the political, social and economic situation in the country and preparation of substantive inputs to CCA, UNDCS, CPD and other documents.
Recognize, analyze and provide relevant data in order to provide strategic direction to the team and collaboration with partners.
Identification of areas for help and interventions within the thematic/sectoral areas assigned
Design and growth of area specific strategies within the portfolio for timely and effective programme implementation.
Aid in identification of strategic programme areas of cooperation including strategic partnerships with Türkiye to help other developing countries to benefit from Türkiye's experience and expertise.
Helps in facilitation of vision and future development agenda especially in the context of SG's initiative to formulate the post 2015 development framework.
CO business procedures mapping and preparation of the content of internal Standard Operating Procedures in Results Management.
Influential coordination of the team through provision of guidance and preparation of guidelines when needed, ensuring compliance with UNDP rules and regulations.
Establish influential teamwork within the teams through leadership in the achievement of   portfolio goals.
Determine and establish clear roles and responsibilities through effective work distribution strategies.
Assures effective management of the CO programme within the thematic/sectoral areas assigned focusing on quality control and assurance from formulation to implementation of the country programme achieving the following results
Coordinate performance of strategies through effective application of RBM tools, establishment of management targets for respective portfolios, programme outcome level performance indicators and success criteria and targets and monitoring achievement of results.
Plan and formulation of CO programme within the area of responsibility (at portfolio level), translating UNDP's priorities into sub-programme (portfolio) strategies and local interventions. Coordination of programme implementation with the executing agencies. Introduction of performance indicators/ success criteria, cost recovery, targets and milestones
Start clusters and projects, presents to PAC, Perform Manager level 2 in Quantum for the portfolio as may be required by the Country Office Internal Control Framework (ICF).
Aggregate reports are regularly prepared on movements, outputs and outcomes. Supervises preparation of donor reports
Assures inter-portfolio cooperation and synergies; establish common grounds for thematic areas to intersect in order to ensure the achievement of common or related goals
Assures advocacy and representation of the portfolio focusing on the following results:
Develop the portfolio advocacy and presentation strategy with a view to strengthening partnerships with relevant stakeholders.
Provide efficient platforms for networking with related institutions both at national and international level.
Study of relevant institutions and platforms in which the portfolio can bring advantages to achieve the targets as well as added value.
Establish well-functioning and tolerable relationships with public institutions, universities, other CSOs, media etc.
Assure effective and continuous advocacy to promote UNDP's mandate and views in addition to information sharing
Assures implementation of the resource mobilization strategy focusing on achievement of the following results:
Evolution of partnerships with UN Agencies, IFI's, government institutions, bi-lateral and multi-lateral donors, the private sector and civil society in specific thematic areas based on the strategic goals of UNDP, country needs and donor priorities, leading to mobilization of resources as per portfolio-based targets.
Study and research of information on donors, preparation of substantive briefs on possible areas of cooperation, identification of opportunities for initiation of new projects, and active contribution to the overall office effort in resource mobilization.
Formulation and introduction of combined approaches with other portfolios contributing to the overall Country Office resource mobilization strategy.
Assure the achievement of portfolio-specific resource mobilization targets while ensuring financial sustainability of the portfolio
Assures provision of top-quality advisory services and facilitation of knowledge building and management focusing on achievement of the following results:
Helps in effective implementation of the UNDP Knowledge Management System, formulating knowledge products and sharing lessons learned and success stories in close collaboration with other programme portfolios.
Identification of sources of information connected to policy-driven issues. Identification and synthesis of best practices and lessons learnt directly linked to programme country policy goals.
Help to development of policies and institutions that will address country problems and needs in collaboration with the Government and other strategic partners.
Sound contributions to understanding networks and communities of practice.
Organization of internship for staff on programme issues.
Assures effective monitoring and evaluation of the programme focusing on achievement of the following results:
Assures objective evaluations are designed and implemented to assess the programme relevance, effectiveness, efficiency, impact and sustainability of results; ensures portfolio based evaluations are carried out in a credible and systematic manner.
Assures evaluation lessons and recommendations are used for programme design, contributing to the implementation of UNDCS and CPD.
Assures implementation of corporate evaluation standards and quality assurance/control mechanisms.
Provision of technical and administrative advice at the design stage of programmes/projects setting up a framework with defined indicators at the design stage to facilitate the evaluation at the later stages
Preparation of analytical documents on areas assessed, effectiveness and impact of UNDP programme
Assures effective communication of the programme strategy focusing on the achievement of the following results:
Assure implementation of Country Office communication strategy within the portfolio area contributing to the development agenda promoting public and media outreach and mobilization of political and financial support for UNDP
Conduct of communications requires assessments within the assigned portfolio area with a view to integrating advocacy and communication strategy into all aspects of the programme, including programme formulations stage.
Provision of data and scope for the websites within the portfolio area in cooperation with communications staff, including preparation of people centered stories about UNDP interventions.
Conceptualization, organization and administration of high-level roundtable discussions, briefing sessions, launches, etc with a view to contribute to promoting UNDP's mandate and Country Office's strategic goals.
APPLY ALSO:
UN job – Programme Analyst in Turkiye qualifications:
Education:
Advanced university degree (Master's Degree or equivalent) in Environment, Energy, Engineering, Biology, Business Administration, Public Administration, Economics, Political Sciences, Social Sciences or connected field.
A first-level university degree(Bachelor's Degree (BA)) in Environment, Energy, Engineering, Biology, Business Administration, Public Administration, Economics, Political Sciences, Social Sciences or related field with additional 2 years of background will be given due consideration in lieu of advanced university degree.
Experience:
Minimum 2 years (with Master's degree) or 4 years (with Bachelor's degree) of relevant and substantive background and expertise in the area of Climate Change, Environment and/or Energy at the national or international level in providing management advisory services, hands-on experience in design, monitoring and evaluation of development projects is required.
Experience in effective leadership and team coordination is an asset.
Demonstrated background and skills in advocacy, outreach and communications is an asset.
Background in establishing strategic partnerships with international organizations, donors, media, academia, CSOs, public and government institutions is an asset.
Background in designing and implementation of programme strategies to ensure compliance with relevant programme policies is an asset..
Knowledge of the UN/DP processes and procedures is desirable.
Background in the usage of computers and office software packages, experience in handling web-based management systems
Language:
Fluency in English and Turkish is needed.
Understanding of another UN language is desirable
If you are looking for more UN job in Turkiye, please click here.