Brief details about UN jobs addis ababa – Protocol Assistant: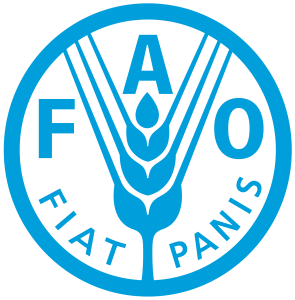 Organization: FAO – Food and Agriculture Organization of the United Nations
Location: UN jobs addis ababa
Grade: All levels – NPP – National Project Personnel – Local Contractors Agreement
Occupational Groups:
Closing Date: 2023-07-03
About FAO:
The United Nations' Food and Agriculture Organization is known as FAO. It is a specialized organization of the UN that focuses on global initiatives to end hunger through advancing agriculture. The goal of FAO is to promote sustainable agricultural development, enhance nutrition, and support the lives of rural communities in order to create a world free from hunger, malnutrition, and poverty. The FAO offers member nations technical assistance, gathers and disseminates data, and offers a venue for discussion on matters pertaining to food and agriculture. Additionally, FAO is in the forefront of global initiatives to promote sustainable agriculture and fight hunger and malnutrition.
UN jobs addis ababa – Protocol Assistant tasks:
The requirements of UN jobs addis ababa – Protocol Assistant are:
 Assure FAO travellers to and from Ethiopia have got the appropriate travel visa processed on time; and obtain Visas for staff members from Embassies;
 Aid newly arriving FAO international staff members clear their duty-free imported personal effects including home-use machines and vehicles;
 Be accountable for processing immigration and customs formalities and paperwork (issuance of ID cards, residence permits, clearance of imported/exported goods, etc.)
 Process requests for Special I.D. Cards (resident permits) and Visas from the Ministry of Foreign Affairs and the Immigration Authorities;
 Help international staff and their family members at the Airport with initial recruitment;
 Deal with or help staff in dealing with, local authorities, public and private services such as road transport authority, car inspection, Customs Office, etc.
 Arrange a briefing session and organize information circulars on protocol matters issued by the Ministry of Foreign Affairs, Immigration, and other Government bodies; and make them available for information and guidance.
 Draft routine correspondences, note verbal, reports, and reports in accordance with standard office procedures, if and when required.
 Aid staff members in obtaining Customs Clearance and Exit visa upon separation from the organization;
 Welcome and help delegates at the Airport on their arrival and departure during FAO Meetings;
 Liaise with Transport Assistants regarding transportation for VIPs, guests, and delegates from/to the Airport and hotels;
 Welcome and usher visitors during official functions and meetings/conferences, when necessary;
 Process and follow up all correspondence to the Ethiopian Transport Authority, regarding: Change of driving license; transfer of car ownership booklets; and receiving of number plates for FAO and member's vehicles, etc.;
 Liaise with relevant Ministries, Government departments, and International staff members on matters relating to Residence, Work Permits, Entry Visas to and outside Ethiopia, and other diplomatic problems and processes;
 Build diplomatic and protocol networks for FAO;
Conduct other related duties as required.
APPLY ALSO:
 UN jobs addis ababa – Protocol Assistant qualifications:
The requirements of UN jobs addis ababa – Protocol Assistant are:
 The nominee should be a national of Ethiopia
 Secondary school education supplemented by a relevant training in Protocol or related fields. University degree is desirable, but it is not a requirement.
 Three years in protocol, conference help or related area is required.
 Working understanding of English and working knowledge of the local language is required.
 Capability to effectively use standard office software, such as MS Office (Windows, Word, Outlook, Excel, Exchange), etc.
 Capability to use administrative software and/or other information systems and databases.
 The incumbent must possess a cooperative spirit, flexibility, tact, courtesy, and openness to work in an international environment with people of various national and cultural backgrounds.
If you are looking for more UN jobs addis ababa, please click here.