Brief details about UN jobs Asia – Donor Care Associate: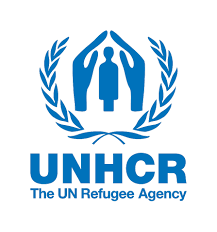 Organization: UNHCR – United Nations High Commissioner for Refugees
Location: UN jobs Asia , Beijing | Hong Kong
Grade: Level not specified – Level not specified
Occupational Groups:

External Relations, Partnerships and Resource mobilization

Closing Date: June 28, 2023
About UNHCR:
Information about the organization that has offered the UN jobs Asia – Donor Care Associate job:
The United Nations High Commissioner for Refugees (UNHCR) is a  worldwide organization dedicated to saving lives, protecting rights, and building a better future for refugees, forcibly displaced communities, and stateless people. They work to make sure that everyone has the right to seek asylum and find safe refuge, having fled violence, persecution, or war at home. UNHCR has been setting essential protection and assistance to refugees, asylum-seekers, internally displaced, and stateless people since 1950. They have a presence in many countries around the world, and give information and assistance to refugees, asylum-seekers, and stateless people.
Tasks of UN jobs Asia – Donor Care Associate:
Contribute to the creation of annual plans for acquisition and donor growth programmes (i.e. forecasts of costs and expenses, income projections, donor figures, etc.).
Terms of Reference
 With close cooperation with supervisor contribute to the development of detailed annual plan for the IG programmes.
Enforce the donor development communications plan and fundraising activities for one-time donors to convert to monthly or secure a second one-time gift.
 Develop, oversee and improve donor servicing and communications to provide a best in class donor care with best practice standards (welcome, information, thank you letters, donor monthly newsletter, in-bound and out-bound donor emails and calls, complaints, etc.).
 Work with marketing agents to develop contact strategies and donor journeys for different segments of the database using a variety of channels including telemarketing, digital and mail.
 Contribute in the performance of the operations of the following campaigns, upgrade, conversion, acquisition, welcome, recapturing, loyalty, Thank you, One-off calls, Marketing Research, Upgrade middle donors, middle donors one-off and others.
 Aid in preparation of submissions to the National Growth Fund related to IG programmes to secure funding to increase the and diversify donor base.
 Develop skills in the IG team to enable and encourage team members to operate to their full potential.
 In consultation with CRM Manager, ensure that effective TN selection criteria are made, schedule for export and importance of TM files, and prioritise and request data statistics needed for proper evaluation and optimisation of TM programmes.
 Handle the database within the Area of Responsibility (AoR), ensure accuracy of data entry, perform Lifetime Value analysis and recognize, recommend and implement key actions to reduce attrition rates.
Donor Acquisition
 Work in close cooperation with PSP teams to develop cross channel fundraising campaigns including digital, Telemarketing, direct mail etc.
 Help the coordination of telemarketing outsourced as well as in house activities.
 Contribute to the growth of the fundraising strategies and products for diverse individual fundraising activities that serve to recruit and retain loyal individual donors.
 Help in the development and implementation of emergency plans for telemarketing.
 Collaborate closely with digital team to secure optimal timing and approach for conversion of supporters' lists into donors.
 Manage the handling of donor's requests and managing complains in a professional manner.
 Backing adaptation of contents as well as implementation of tests aimed to improve response.
 Oversee relations with partners, contractors and suppliers to implement FR programmes
 Contribute to developing and enhance market knowledge and analyse the competitive environment to monitor PSP performance and make recommendation to management.
 Develop and enforce a welcome program for newly recruited monthly donors and one-time donors.
 Contribute to quality control and training systems for telemarketing Agencies.
 Draft scripts for  telemarketing campaigns.
 Contribute to the growth of emergency plans for different fundraising activities.
Donor Retention and Development
 Conduct donor journeys according to planned schedule, conducting testing among journeys, implement donor engagement activities.
 Aid in the implementation of programme improvement as defined in the UNHCR Donor Development Strategy to strengthen individual giving fundraising programmes.
 Help in the implementation of donor development communications plans and fundraising activities, such as newsletters and special appeals, through a variety of media including direct mail, telemarketing, email and mobile.
 Target/segment based on donor insights, behavior, interactions and gifts history.
 Manage the handling of donor's requests and manage complains in a professional manner.
 Keep up-to-date with giving techniques and strategies to increase or maintain donations from multiple donors.
 Help the development and implementation of donor retention communication materials and activities for existing donors and for emergency appeals.
 Perform monthly operations of recapturing by emails/mails, thank-you to donors.
 Enhance income of regular committed individual donors, optimising opportunities through data segmentation, supporter journey enhancement, new fundraising products, and optimization of current programmes.
 Advise on donor care actions and improvements to be implemented.
 Develop, monitor and review retention program performance. Draw conclusions and make recommendations to enhance future activity and feed into longer term strategic plans.
 Help all in-house and outsourced donor care representatives are provided with all information, including Q&A documents, necessary to handle any in-bound donor communications resulting from the donor development activities
 Promote a donor centric culture and communication.
 Conduct other duties, as required.
APPLY ALSO:
Qualifications of UN jobs Asia – Donor Care Associate:
 Education
 High school/secondary diploma or completion of Tertiary Education with training in marketing, communications, journalism, social science or a connected field
 Work Experience
 Minimum three (3) years of appropriate experience with high school diploma, two (2) years with Undergraduate / Bachelor's degree, or Graduate / Master's degree as a marketing/customer service/fundraising specialist.
 Minimum three (3) years of proven background in private sector fundraising to individuals or direct marketing in a business-to-consumer environment
Desirable:
 Background working with direct mail, telemarketing and email marketing fundraising channels
 Understanding of customer segmentation and analysis approaches
 Background in training fundraising or sales representatives in telemarketing agencies
 Background of coordinating the day-to-day work of suppliers
If you are looking for more UN jobs Asia, please click here.