Brief details about UN jobs in Bangkok – Client Support Analyst/Assistant: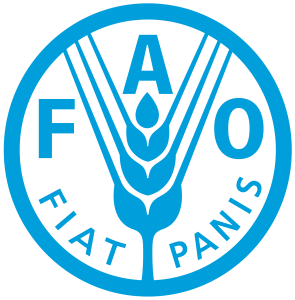 Organization: FAO – Food and Agriculture Organization of the United Nations
Location: UN jobs in Bangkok , Bangkok
Grade: Consultancy – Consultant – Contractors Agreement
Occupational Groups:
Closing Date: 2023-06-28
About FAO:
The United Nations' Food and Agriculture Organization is known as FAO. It is a specialized organization of the UN that focuses on global initiatives to end hunger through advancing agriculture. The goal of FAO is to promote sustainable agricultural development, enhance nutrition, and support the lives of rural communities in order to create a world free from hunger, malnutrition, and poverty. The FAO offers member nations technical assistance, gathers and disseminates data, and offers a venue for discussion on matters pertaining to food and agriculture. Additionally, FAO is in the forefront of global initiatives to promote sustainable agriculture and fight hunger and malnutrition.
UN jobs in Bangkok – Client Support Analyst/Assistant tasks:
The duties of UN jobs in Bangkok – Client Support Analyst/Assistant are:
Aid FAO personnel in processing Procure to Pay, Finance, Travel and HR transactions in the FAO Global Resource Management System (ORACLE), and advise on associated FAO rules and procedures;
 Aid users in operating FAO corporate systems and manage accesses for FAO Administrative systems;
 Manage and answer queries through a tracking system and phone within the established Service Level Agreement;
 Recognize where clients encounter problems in processing transactions, identify data discrepancies in the system, propose adjustments as appropriate, participate in testing system changes;
 Draft routine documents and correspondence connecting to the above.
APPLY ALSO:
UN jobs in Bangkok – Client Support Analyst/Assistant  qualifications:
The requirements of UN jobs in Bangkok – Client Support Analyst/Assistant are:
High school diploma
 0-2 years of appropriate work experience in administration, client support, human resources, finance, travel or related administrative support work
 Working knowledge (level C) of English; understanding of another FAO language (French, Spanish, Arabic, Chinese or Russian) is an asset
 National or resident/temporary resident of Thailand with a valid work permit or a document that allows working in the country. (Please attach this document to your application in TALEO) Client focus oriented and committed to results
 Background and knowledge of UN Common system and/or Shared Service Centres would be an asset
 Capability to work under pressure to meet irrevocable deadlines and as an effective team member
 Good understanding of the MS Office applications and office equipment. Experience in client support, familiarity with ERPs and tracking systems and knowledge of Spanish or French would be an asset.
If you are looking for more UN jobs in Bangkok please click here.