Brief details about UN jobs in Bangkok – Market Development Manager: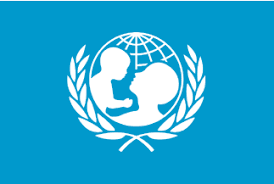 Organization: UNICEF – United Nations Children's Fund
Location: Bangkok
Grade: Mid level – P-4, International Professional – Internationally recruited position
Occupational Groups:

Sustainable trade and development
Managerial positions
Sustainable Business Development

Closing Date: 2023-06-27
About UNICEF:
UNICEF, or the United Nations Children's Fund, is an agency of the United Nations that donate humanitarian and developmental support to children over the world. It was originally initiated in 1946 to give emergency food and healthcare to children and mothers in countries devastated by World War II. UNICEF works in over 190 countries and territories to defend the rights of every child, especially those who are vulnerable. Its activities include giving immunizations, disease prevention, and treatment for children and mothers with HIV, as well as strengthening childhood and maternal health. UNICEF relies wholly on voluntary contributions from governments and private donors.
UN jobs in Bangkok – Market Development Manager tasks:
The duties of UN jobs in Bangkok – Market Development Manager are:
Provides leadership and management to the Market Development Team (MDT) within the PFP RSC in order to maximize results from private sector fundraising by linking Private Sector Plans with country programme planning procedures. As part of the managerial role, establishes clear individual performance objectives, goals, and timelines; and provides timely guidance to enable the MDT team to achieve their goals
Acts as focal point for the strategic growth of private sector fundraising (PSFR) – and broader engagement with the private sector – for a designated group of COs. Advises on the optimal strategic portfolio for these countries – including choice of audiences, outcomes, strategies, strategies, and channels – to maximize opportunities.
Guides and helps the COs to develop and keep updated Private Sector Plans (PSPs) (and annual budgets) aligned with the global private sector IMPACT Plan, adapted to the country context, to maximize opportunities for growth in income and other results. Works with PFP specialists to assure that appropriate support is provided to the designated COs.
Drives the maximization of investment in fundraising to optimize income growth – both from retention of fundraising income (under the CO budget), and from PFP investment funds. Reports on the allocation of PFP investment funds to the COs and the preparation of investment proposals, and monitors implementation and reporting.
Assure adequate staffing (structures and capacities), in the designated COs, to optimize results from private fundraising and engagement, including coordination of (private sector) skills development.
Monitors and assesses the PSFR performance of the COs identifying strengths and areas for improvement. This contains a detailed analysis of annual PSFR results by channel, income type and comparison to long term targets. Assures the COs have in place robust monitoring, analysis and reporting, and that they comply with PFP's reporting requirements.
Ensures the necessary market knowledge (e.g. donor performance, brand, market trends) to inform decision-making.
Transfers to the COs global PFP strategic direction, policy and guidance for all private fundraising and engagement activities, and helps its application. Likewise for global initiatives such as global events and campaigns.
Supports knowledge administration by sharing learning between the designated COs and the global private sector network of COs and National Committees (to and from the network), and drives the application of global best practices in the designated COs. Remains in touch with latest thinking and trends and contributes to UNICEF's global private sector expertise.
Assure that the designated COs have in place adequate procedures for systematically managing and mitigating risks inherent in private sector fundraising and partnerships, as part of the UNICEF Enterprise Risk Management approach. Ensure compliance with PFP's due diligence policy and processes for private sector partnerships.
Contributes to the overall work of the Regional Support Centre to maximize private sector results in the region.
APPLY ALSO:
 UN jobs in Bangkok – Market Development Manager qualifications:
The requirement of UN jobs in Bangkok – Market Development Manager are:
An advanced university degree (Master's or higher) in social sciences, business administration, management, marketing or fundraising.
A minimum of 8 years of appropriate professional experience in private sector fundraising, philanthropy and corporate social responsibility/sustainability.
Knowledge of private sector fundraising, philanthropy and corporate social responsibility/sustainability is needed.
Understanding and experience of how UNICEF country offices work including country programme planning processes is a strong advantage.
Developing country work background and/or familiarity with emergency is considered an asset.
Fluency in English is needed.
Understanding of another official UN language (Arabic, Chinese, French, Russian or Spanish) or a local language is an asset.
If you are looking for more UN jobs in Bangkok, please click here.