Brief details about UN jobs in Bangkok Technical Consultant: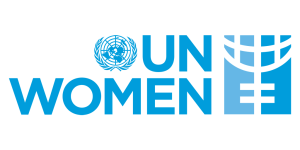 Organization: UNWOMEN – United Nations Entity for Gender Equality and the Empowerment of Women
Location: Bangkok
Grade: Consultancy – International Consultant – Internationally recruited Contractors Agreement
Occupational Groups:

Women's Empowerment and Gender Mainstreaming
Criminology, Extremism, Police Affairs and Anti-Corruption
Gender-based violence
Drugs, Anti-Money Laundering, Terrorism and Human Trafficking

Closing Date: 2023-06-21
About UN-WOMEN:
UN Women is a United Nations organization committed to gender equality and the empowerment of women. It supports UN Member States in setting global means for achieving gender equality and works with governments and civil society to design laws, policies, programs, and services required to ensure that the standards are effectively implemented and truly help women and girls worldwide. UN Women is a global advocate for women and girls, working to develop and uphold ideals and create an environment in which every woman and girl can exercise her human rights and live up to her full possibility. UN Women USA is a branch of UN Women that offers membership and donation possibilities to support UN Women programs.
UN jobs in Bangkok -Technical Consultant tasks:
The duties of UN jobs in Bangkok -Technical Consultant are:
Reporting to the Ending Violence Against Women Programme Manager, the "EVAW Technical Specialist Consultant ROAP" will provide technical help to the regional and country offices in Asia and Pacific in developing programme plans, ideas and materials related to preventing and responding to violence against women.
Technical Assistance
The focus of this task is to review and provide high-quality inputs to technical materials, concept notes, and knowledge products on EVAW for the Regional Office and select Country Offices in Asia and the Pacific.
Back drafting and provide technical inputs to project materials such as technical briefs, reports, guidance documents and tools, and presentations.
Draft and help the development of programme concept notes and proposals.
Draft and supply technical inputs to programme documentation and presentation of results.
APPLY ALSO:
UN jobs in Bangkok -Technical Consultant qualifications:
The requirements of UN jobs in Bangkok -Technical Consultant  are:
Master's Degree or equivalent in International Relations, Social Science, Social Work, Gender Studies, Law, Research, or other connected fields
At least 7 years of working background in the field of EVAW programming
Strong technical expertise in VAW prevention is an asset
Background working across humanitarian and development contexts is an asset
Prior professional experience with the United Nations or similar organizations in this or a related field would be considered an asset
Fluency in English is needed.
If you are looking for more UN jobs in Bangkok, please click here.