Brief details about UN jobs in Cameroon – International Consultant: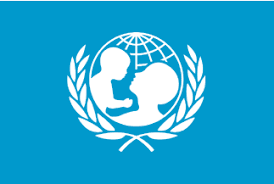 Organization: UNICEF – United Nations Children's Fund
Location: Yaoundé
Grade: Consultancy – Consultant – Contractors Agreement
Occupational Groups:

Public Health and Health Service
Engineering
Biology and Chemistry
Information Technology and Computer Science
Ebola

Closing Date: 2023-06-26
About UNICEF:
Information about the organization that has offered the UN jobs in Cameroon – International Consultant job:
UNICEF, or the United Nations Children's Fund, is an agency of the United Nations that donate humanitarian and developmental support to children over the world. It was originally initiated in 1946 to give emergency food and healthcare to children and mothers in countries devastated by World War II. UNICEF works in over 190 countries and territories to defend the rights of every child, especially those who are vulnerable. Its activities include giving immunizations, disease prevention, and treatment for children and mothers with HIV, as well as strengthening childhood and maternal health. UNICEF relies wholly on voluntary contributions from governments and private donors.
Tasks of :
Develop an operative plan for a functional oxygen management system in Adamawa and North regions.
Manage the PSAs Installation: site readiness, mounting, and installation of PSAs.
Oversee the functionality of the two PSAs.
Build capabilities of actors involved in using and managing medical oxygen and oxygen plants.
Follow up the monitoring system of oxygen equipment and material as well as oxygen plants.
Develop a overview Guide on Medical Oxygen System in Cameroon (Documentation of the process).
APPLY ALSO:
Qualifications of UN jobs in Cameroon – International Consultant:
A first University Degree in an appropriate field Biomedical engineering and/or oxygen programming
Sound expertise and proven background in Medical Oxygen with regards to:
Development and performance of national or subnational oxygen strategies/roadmaps/improvement plans
Need assessments, analysis, and budgeting to inform decision making preferably in oxygen systems or broader medical devices
Development of structured country-level oxygen procurement plans
PSA, installation, commissioning, supervision, and maintenance including oxygen equipment
Oxygen distribution and supply chain management
Guidance and tools for the programmatic performance and strengthening of oxygen use for COVID-19 and in the context of maternal, newborn, and child health
Accommodation building for oxygen systems and oxygen use engineers/technicians and/or health workers
Adjusting training materials to the country context (training relevant to biomedical engineering technicians, biomedical engineers, logistics staff, and others)
Prior experience in working and supporting at policy and strategic levels around coordination, partnership, and Public-Private Partnership.
If you are looking for more UN jobs in Cameroon, please click here.