Brief details about UN jobs in Cameroon – Internship: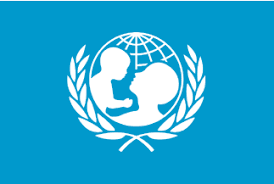 Organization:

 UNICEF – United Nations Children's Fund

Location:

 Yaounde

Grade:

 Internship – Internship

Occupational Groups:

Children's rights (health and protection)

Sexual and reproductive health

Civil Society and Local governance

Project and Program Management

Managerial positions

Closing Date:

 2023-06-30
About UNICEF:
Information about the organization that has offered the UN jobs in Cameroon – Internship job:
UNICEF, or the United Nations Children's Fund, is an agency of the United Nations that donate humanitarian and developmental support to children over the world. It was originally initiated in 1946 to give emergency food and healthcare to children and mothers in countries devastated by World War II. UNICEF works in over 190 countries and territories to defend the rights of every child, especially those who are vulnerable. Its activities include giving immunizations, disease prevention, and treatment for children and mothers with HIV, as well as strengthening childhood and maternal health. UNICEF relies wholly on voluntary contributions from governments and private donors.
Tasks of UN jobs in Cameroon – Internship:
Help the section in setting up advisory groups (AGAB) in the regions;

Help the Section in the compilation of reports and data including focus groups with adolescents and interviews with partners;

Help the Section in the networking of advisory groups across the areas of implementation, including the organization of national meetings;

Contribute to the administration of data from the process and the documentation of good practices;

Help any other activity related to the operationalization of the PLE strategy

Support any other movement required at the level of program coordination.
APPLY ALSO:
Qualifications of UN jobs in Cameroon – Internship:
Be enlisted in a university undergraduate or graduate program or have obtained a degree within the last two years in social sciences (Sociology, Psychology, Anthropology), communication, monitoring and evaluation, or any other related field;

Be at least 18 years old; 

Not maintaining close relatives (father, mother, brother, sister) working in a UNICEF office

Master French and have a good understanding of English;  

Have outstanding academic performance, demonstrated by recent university or institutional documents;  

Having prior professional experience is a considerable asset; 
Understanding of data management software: spreadsheet (advanced Excel functions, etc.), databases (Access, Oracle, etc.).

Have an understanding of office software (Word and PowerPoint).
Never have completed an internship at the Cameroon office; 

Meet UNICEF child guarding standards. 
If you are looking for more UN jobs in Cameroon, please click here.