Brief details about UN jobs in Cameroon – National Consultant for Socio-economic study: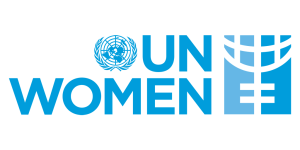 Organization: UNWOMEN – United Nations Entity for Gender Equality and the Empowerment of Women
Location: Yaoundé
Grade: Consultancy – National Consultant – Locally recruited Contractors Agreement
Occupational Groups:

Economics
Scientist and Researcher

Closing Date: 2023-06-30
About UN-WOMEN:
Information about the organization that has offered the UN jobs in Cameroon – National Consultant for Socio-economic study job:
UN Women is a United Nations organization committed to gender equality and the empowerment of women. It supports UN Member States in setting global means for achieving gender equality and works with governments and civil society to design laws, policies, programs, and services required to ensure that the standards are effectively implemented and truly help women and girls worldwide. UN Women is a global advocate for women and girls, working to develop and uphold ideals and create an environment in which every woman and girl can exercise her human rights and live up to her full possibility. UN Women USA is a branch of UN Women that offers membership and donation possibilities to support UN Women programs.
Tasks of UN jobs in Cameroon – National Consultant for Socio-economic study:
Perform a gender analysis of the socio-cultural context to identify constraints, norms and social practices harmful to girls and women in the area, including but not limited to the education of young girls, early marriages, gender-based violence, weaknesses in the mechanisms for protecting the rights of women and young girls, constraints on access to birth certificates and NIC, access to land resources, to decision-making positions, etc.
Recognize the sectors with a high concentration of men and women by councils as well as the constraints and obstacles encountered by them;
Produce a profile of women's farmer organizations within the project area, by sector of activity and legal status, along with their necessities in terms of technical support, organization, capacity-building, logistics, etc.; in this case, identify, assess and scale needs in terms of supply of production inputs and equipment to alleviate the arduousness of domestic and production work for the benefit of women;
Determine new economic opportunities related to the road project for women and girls, and the major challenges to their economic empowerment;
Propose methods for improving the situation, particularly those with a high potential for positive impact on social relations between men and women, together with an action plan and terms of reference for their implementation;
Recognize, based on weighted criteria, three locations and sites, to host a multi-purpose agro-processing and marketing unit, market sheds with latrines, water points and day-care centers for the marketing areas, as provided for in the Project Document;
Recognizepotential beneficiaries for improved stoves along the project area;
Recognize, based on weighted criteria, 5 sites and locations for the construction of warehouses provided for in the Project Document;
Recognize, based on weighted criteria, sites for the drilling of 05 boreholes in the major agro-pastoral production basins;
Provide updated socio-economic indicators on the situation of women and men along the Ring-road and propose target importance after three years, as well as a framework for monitoring them;
Capture the interest of CTDs in helping women's economic empowerment, especially through communal development plans.
Examine the capacity of local authorities and decentralized government services to facilitate the implementation of project activities.
APPLY ALSO:
Qualifications of UN jobs in Cameroon – National Consultant for Socio-economic study:
EDUCATION:
Master's degree (Bac+ 4) in Social Sciences (Gender, Law, Economics, etc…), Rural Development, Education Sciences, Planning, Agricultural Sciences, Sustainable Development or equivalent. An equivalent of 5 years' of professional background is accepted in lieu of a Master's degree.
EXPERIENCE:
At least 05 years professional background in carrying out socio-economic studies or in local development;
Background in mainstreaming gender in the planning of development projects;
Good understanding of local development dynamics;
Proven background in adult education (andragogy);
Proven experience of working in a team;
Outstanding analytical, writing, and summarising skills;
Very fine use of Word, Excel, XAMPP or WAMP.
LANGUAGE REQUIREMENTS:
Outstanding command of the English language, knowledge of French and a language of communication common in the project area would be an asset.
If you are looking for more UN jobs in Cameroon, please click here.