Brief details about UN jobs in Cameroon – Social Policy Specialist: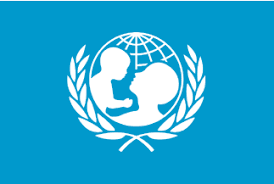 Organization: UNICEF – United Nations Children's Fund
Location: Yaoundé
Grade: Mid level – NO-C, National Professional Officer – Locally recruited position
Occupational Groups:

Political Affairs
Social Affairs
Legal – Broad
Sexual and reproductive health
Cash-Based Interventions

Closing Date: 2023-06-30
About UNICEF:
Information about the organization that has offered the UN jobs in Cameroon – Social Policy Specialist job:
UNICEF, or the United Nations Children's Fund, is an agency of the United Nations that donate humanitarian and developmental support to children over the world. It was originally initiated in 1946 to give emergency food and healthcare to children and mothers in countries devastated by World War II. UNICEF works in over 190 countries and territories to defend the rights of every child, especially those who are vulnerable. Its activities include giving immunizations, disease prevention, and treatment for children and mothers with HIV, as well as strengthening childhood and maternal health. UNICEF relies wholly on voluntary contributions from governments and private donors.
Tasks of UN jobs in Cameroon – Social Policy Specialist:
Keeping development, review process, updates and adjustments of systems-based cash transfers operations manuals and modalities (e.g.: payment mechanisms, Grievance Redress mechanism) and all associated forms for effective programme roll out and implementation. This includes products to develop cash transfer programme knowledge management in-country
Helping the development of an M&E plan and its various components (baseline, post-distribution monitoring, robust Management Information Systems and third-party monitoring) as required. This includes both with UNICEF funded existing cash transfer programmes and internal to UNICEF ability to better roll out and operationalized cash transfer programmes in Cameroon
Provide management in ongoing detailed work planning and costing support to implementing partners to ensure coordinated, timely and credible programme planning, budgeting and implementation aligned with UNICEF's efficiency, effectiveness and accountability procedures of HACT.
Build relationships and cooperate with sub-regional localities and central government partners together with civil society to advocate and support social protection priorities are realized to establish a stronger foundation in social protection system building (i.e. Unified Social Registry). This includes investing towards building the foundation on risk programming and shock responsive social protection
Partake in social protection and other relevant sectors coordination for including the inter-agency Cash Working Group to promote sharing of information, good practices and lessons learned, as well as identify opportunities for joint approaches and joint programming.
Technical service in ongoing coordination and capacity support to implementing partners both government and civil society organization and relevant departments in participation in relevant working groups and forums to develop products to relevant to strengthening cash transfer programme impacting children across sectors in both humanitarian and development programming.
Facilitate opportunities to expand effective working partnerships collaboration with World Bank, UN agencies, donors and the government for technical cooperation, programme management/coordination, information sharing and networking.
APPLY ALSO:
Qualifications of UN jobs in Cameroon – Social Policy Specialist:
An advanced university degree (Master's or higher) degree in one of the following fields is required: Economics, Development Studies, Business Administration, Public Policy, Political Science, or another relevant specialised field.
A minimum of five years of relevant professional work experience is required in particular direct operational backgrounds of program design, implementation and M&E of systems-based social protection (cash transfer) programmes in a developing country context.
Fluency in both French and English is needed.
If you are looking for more UN jobs in Cameroon, please click here.