Brief details about UN jobs in Delhi – Project Officer at UNDP: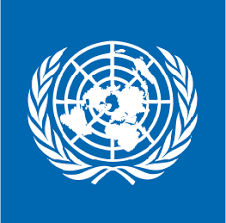 Organization: UNDP – United Nations Development Programme
Location: UN jobs in New Delhi
Grade: Level not specified – Level not specified
Occupational Groups:

Legal – Broad
Political Affairs
Project and Programme Management

Closing Date: 2023-07-03
About UNDP:
Information about the organization that has offered the UN jobs in Delhi – Project Officer at UNDP job:
UNDP Programe is well arranged and manifestly image Albania's improvement priorities articulated in the National Strategy for Development and Integration as well as in the Albania-United Nations Sustainable Development Cooperation Framework 2022-2026. Our Programme is alike with the UNDP Global Strategic Plan. It is  contributed towards the European Union Integration Agenda through several European Union acquis chapters. The Programme contributes to the goals of several Sustainable Development Goals. Furthermore, Based on its reputation and strength as a UN system integrator for Agenda 2030 and trusted impartial partner, UNDP will set economic transformation and eradication of multidimensional poverty and establish systems that address risk disasters and social injustice within the SDGs. In addition ,The key component of UNDP's means will be integration and innovation.
UN jobs in Delhi – Project Officer at UNDP tasks:
The duties for UN jobs in Delhi – Project Officer at UNDP job are:
Responsible to provide technical support to Constitutional and Legal Matters being dealt by the Ministry including coordination with legal consultants, inputs and support in drafts related to legal position of the Ministry.
The Project Officer will work in close cooperation with the other team members of the CPMU to exchange information and ensure consistent service delivery. S/He will ensure the engagement of all direct stakeholders and delivery of project objectives, in coordination with the Ministry of Tribal Affairs, when needed.
Provide Technical support to review and analyze law/statutes-related cases and render advice.
Prepare inputs and data in documents for filing in various courts of law on legal matters of Tribal affairs including coordination with legal consultants and StandingCounsels
Render input, prepare background notes, connected with constitutional and legal matters including scheduling of Scheduled Tribes, matters connecting to Scheduled areas, Tribes Advisory Council
Coordination and compilation of report of Governor on the administration of Scheduled Areas
Coordinating with Government Counsels and other Authorities and design legal briefs and analysis of the on- going cases.
Aiding MOTA by regularly monitoring the progress of court cases pending.
Help the relevant divisions in Drafting the para-wise/ point to point reply to the petitions and various applications of the court cases pending in Supreme Court and High Court including drafting of affidavits and replies.
APPLY ALSO:
UN jobs in Delhi – Project Officer at UNDP qualifications:
The requirements for UN jobs in Delhi – Project Officer at UNDP job are:
Education:
Advanced university degree (master's degree or equal) in law/ social sciences/ social work/ Development studies or in a similar field or related field is needed OR A first-level university degree (bachelor's degree) in combination with an additional two years of qualifying background will be given due consideration in lieu of the advanced university degree.
Experience:
Up to 2 years (with a master's degree) or 4 years (with a bachelor's degree) of appropriate experience at the national or international level of working as lawyer or on tribal development, implementation of Protective legislation with a Master's degree.
Sound understanding of development challenges and solutions for Scheduled Tribes
Good knowledge of protective legislation and constitutional provisions for Tribal communities
Good written and oral communication skills
The ability to encourageand maintain gender mainstreaming will be an asset
High-level of IT/computing skills(minimum: Microsoft Outlook,Word, Excel, PowerPoint)
Background of working on legal matters, drafting of legal notes and affidavits
Relevant background in documentation and preparation of reports on development issues along with experience in data management.
Illustrated experience in working with the government, state/central/ ministry/ UN agencies/ multi-lateral organisations.
language requirement:
Excellent understanding of written and spoken Englishis essential. Knowledgeof Hindi isdesirable.
If you are looking for more UN jobs in Delhi, please click here.