Brief details about UN jobs in Ethiopia – Senio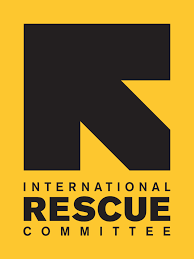 r Security and Access Coordinator:
Organization: IRC – International Rescue Committee
Location: Addis Ababa
Grade: Mid level – Mid level
Occupational Groups:

Development Cooperation and Sustainable Development Goals
Security and Safety
Managerial positions
About IRC:
The International Rescue Committee (IRC) is global humanitarian help, relief, and improvement non-governmental organization. It was founded in 1933 as the International Relief Association and altered its name in 1942 after amalgamating with the alike Emergency Rescue Committee. The IRC answers to the world's worst humanitarian crises and assists people to survive and rebuild their lives by restoring health, safety, education, economic wellbeing, and power to mankind. The organization provides assistance in different areas such as primary health care, reproductive health care, environmental health, child survival, blindness treatment and prevention, and assistance for victims of sexual violence. The IRC has a high rating for accountability and finance.
UN jobs in Ethiopia – Senior Security and Access Coordinator tasks:
The duties of UN jobs in Ethiopia – Senior Security and Access Coordinator are:
Safety & Security
 Encourage the development of appropriate security information networks relevant to all IRC teams working in Ethiopia
 Accountable to be a full and active part of Country Senior Management discussions on programs, strategies, operations
 Make strategic input to Programs and Grants in designing new programs and project proposals to donors
 Help managers/teams in collecting and disseminating relevant security information thus enabling line management to manage security and safety effectively. This includes the security level and its implication
 Serve as a close advisor to CD on context and security analysis in order to help decision making
 Support staff in methods assuring security information is recorded and analyzed regularly, and help management provide regular, concise and clear written security updates
 Provide technical input and advice in reviews to consider new IRC programs in new geographic areas, and regular assessment reviews for existing locations.
 Make sure that at least once a year, a dedicated meeting is organized at SMT level to discuss IRC risk appetite for each location.
 Work with SMT, Technical Coordinators and the Grants team to ensure security budgets and staffing levels are in alignment with the assessed levels of risk in each location.
 Attend appropriate security meetings led by the Security Coordinator
 Design and deliver security management training to all field office senior staff and security focal points
 Formatting and supervise the implementation of awareness training strategy for all staff, and SMT
 Undertake regular program site assessments of IRC new locations or existing program facing context change
 Observe the Review of the security plans and policies by the Security Coordinator
 Keep an updated list and contacts with focal points across the programs
 Liaise with other agency security focal points, including NGOs, UN and local authorities concerned for security related issues
 Develop weekly security update and progress reports for submission to Country Director and Regional Safety & Security Director.
 Keep confidentiality, impartiality and neutrality in all aspects of security arrangements
 Develop periodic context analysis (internal and external) including: incident maps, stakeholder analysis, assessment of existing security management arrangements and capacity assessment
Crisis Preparedness and Response:
 Coordinate with Program and Operational departments to develop operational and programmatic contingency plans that respond to recognized crisis scenarios.
 Build capacity of in-country Critical Incident Management Team (CIMT) as well as Safety and Security Management Teams (SSMTs – Field Based).
 Keep up-to-date evacuation plan for international staff
 Assure that the Security Contingency plan is taken up to date by the Security Coordinator and perfectly implemented
 In case of painful incident involving death of staff, kidnapping, massive extraction or evacuation of staff: directly contact the RSSD to develop an action plan in link with the Sop Critical incident management.
 Make sure that the proof of life documents are up to date and stored in a safe way
 Partake in global working groups around Duty of Care topics where relevant and possible with workloads
Access/Liaison
 Build relationships with multiple local stakeholders, formal and informal, govt and community, connecting with opposing armed groups (if possible).
 Develop and enforce,humanitarian access strategies and approaches tailored to local contexts in field sites throughout Ethiopia
 Train and direct the field coordinators on access and acceptance strategies
With Emergency Response Coordinator, is responsible for developing country wide access strategy for emergencies
 Assure humanitarian access approaches are responsive to local context and include overarching community engagement components.
 Work to ensure that IRC, its mission, and work in the areas of operations is known and accepted.
 Compile and submit standard reports that track incidents and trends in humanitarian access and local security contexts within the IRC's area of operation.
 Proactively cooperate with key members of the leadership, operations and program leads to ensure that the humanitarian access and security management strategies are appropriately aligned with response priorities across all locations.
Executing access/negotiations training in all field sites
Works closely with the program team to do the follow up of the SAP goals and to identify new areas of work
Accomplish actor mapping for each field sites and updates them regularly
Work closely with the Field Coordinators to understand the local dynamic and the potential impact/opportunities for programs
 Sustain a network of IRC security focal points in the country program as well as with external professional contacts and counterparts.
APPLY ALSO:
UN jobs in Ethiopia – Senior Security and Access Coordinator qualifications:
The requirements of UN jobs in Ethiopia – Senior Security and Access Coordinator are:
Education:
University Degree
Work Background: Appropriate overall experience of 5-7 years, with at least 2 years of management experience in complex and volatile environments, preferably with INGOs.
Demonstrated Skills and Competencies:
 Highest ethical and professional integrity
 Broad knowledge of the work of the IRC in the humanitarian context
 Capability to work under pressure in an unstable security environment
 Capable to handle sensitive information with strict confidentiality
 Capable to maintain impartiality and neutrality in all aspects of his/her work
 Useful convincing and influencing skills;
 Good computer skills
 Knowledge of country's legal frameworks
 Background in comprehensive security management
 Proven level of technical security expertise
 Illustrated coaching, training and capacity building skills
 Illustrated initiative and pro-active problem-solving skills
Preferred
 Knowledge and familiarity of business continuity and access processes
 Understanding of Duty of Care approaches and elements of staff wellbeing
Language Skills: