Brief details about UN jobs in Geneva – Administrative Assistant: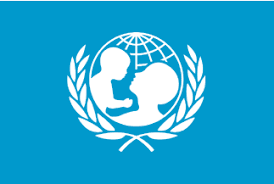 Organization: UNICEF – United Nations Children's Fund
Location: UN jobs in Geneva
Grade: Administrative support – Administrative Services and Support – Generally no need for Higher Education
Occupational Groups:

Operations and Administrations
Administrative support
External Relations, Partnerships and Resource mobilization
Public, Private Partnership
Marketing (Digital, Advertisement, Brand, Promotion)

Closing Date: 2023-06-26
About UNICEF:
Information about the organization that has offered the UN jobs in Geneva – Administrative Assistant job:
UNICEF, or the United Nations Children's Fund, is an agency of the United Nations that donate humanitarian and developmental support to children over the world. It was originally initiated in 1946 to give emergency food and healthcare to children and mothers in countries devastated by World War II. UNICEF works in over 190 countries and territories to defend the rights of every child, especially those who are vulnerable. Its activities include giving immunizations, disease prevention, and treatment for children and mothers with HIV, as well as strengthening childhood and maternal health. UNICEF relies wholly on voluntary contributions from governments and private donors.
Tasks of UN jobs in Geneva – Administrative Assistant:
1. Office Administration and Coordination functions
Observes overall work progress and priorities of the section and team by following-up on deadlines, commitments, etc., and raise any concerns to the supervisor.
Initiates administrative actions related to engagement of Consultants, Interns and Volunteers including getting all relevant documents, initiating recruitment actions for Consultants in VISION, and processing Travel Authorizations.
Coordinates the work of other General Service staff, Individual Contractors, Interns or Volunteers particularly during special projects. Confirm that the work is done in accordance with the Division's / Organization's standards and within established deadlines.
2. Correspondence and Communication
Recognizes and extracts information from various sources and prepare briefing notes and/or summaries for inclusion in correspondence and reports.
Drafts moderately complicated correspondence based on first-hand knowledge of work sched-ule or events, rough notes, or verbal instructions, for the supervisor's approval.
As needed, review outgoing correspondence for composition and style as well as gram-matical accuracy, factual correctness, and sufficiency of treatment as well as adherence to PFP/UNICEF procedures.
Establishes internal tracking systems and procedures for correspondence and documents.
Communicates info regarding the work of the section/unit to internal and external stakeholders and coordinate responses to sensitive inquiries on behalf of the supervisor and the team.
Keeps and updates the section's/unit's internal website
3. Budget and Procurement
Acts as budget focal point for the SES and Digital Delivery unit
Reviews and monitors expenses against the administrative budget for the office in the ERP system (VISION), bringing to the attention of the supervisor any problems or discrepancies that warrant further review
Oversees the full administrative process for procurement needs
Prepares appropriate documents for the requests and raise requisitions in the ERP system (VISION)Follow up throughout process ensuring timely completion of procurement Receives, verifies, and processes invoices
4. Project Co-ordination
Creates and supports project plans, periodically tracking progress and reports when re-quired.
Works with project lead to secure efficient co-ordination and communication between all stakeholders
Attends appropriate project meetings, acting as rapporteur when necessary.
5. Travel
Provides travel service to staff in section for travel arrangements and entitlements based on the organization's rules and policies. Liaises with relevant travel focal points toensure that the organization obtains the best service and price for all travel.
Briefs/de-briefs staff partners on issues relating to related administrative matters such as visas, security clearance, and documentation procedures.
Extracts, inputs, maintains, and verifies correctness of travel records in the organization's travel system to assure accurate transactions related to travel costs and staff travel.
Assists in the preparation of budgets on travel costs and maintain travel plan and budgetary control records. Monitors travel expenses for team members and highlight issues of concern.
Monitors travel certification and report back to the team.
6. Specialized Support Functions
Provides help to professional staff within the team by taking follow-up actions on activities initiated by team members.
7. Help knowledge-building and knowledge sharing
Provides procedural advice to unit/section staff and train new staff on office/section/unit methods and procedures, and on the use of various computer applications.
Develops and sustain section's/unit's filing, document/information retrieval and reference systems.
Contributes to understanding networks and communities of practice by sharing views, experiences etc.
APPLY ALSO:
Qualifications of UN jobs in Geneva – Administrative Assistant:
Education:
Completion of secondary education, preferably supplemented by technical courses related to the scope of the job is required. A university (Bachelor's) degree in a appropriate field is an asset.
Experience:
A minimum of 5 years of progressively responsible work background in administration, human resources, and/or finance work is required.
A completed university degree from an accredited institution will be counted towards the minimum work background requirements.
Technical Knowledge:
Proficiency in the use of standard MS Office applications including Teams and planner functions.
Ability to use UNICEF SAP/ERP systems (VISION).
A background in managing or monitoring budgets is desirable.
Background with UN and/or UNICEF regulations and rules, including administrative procedures be an asset.
Language requirement:
Fluency in English (Oral/written) is needed.
Understanding of another official UN language (Arabic, Chinese, French, Russian, or Spanish) or a local language is an asset.
If you are looking for more UN jobs in Geneva, please click here.