Brief details about UN jobs in Geneva – Consultant: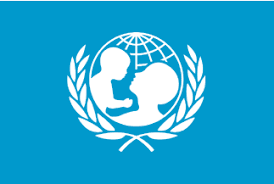 Organization: UNICEF – United Nations Children's Fund
Location: UN jobs in Geneva  | Remote
Grade: Consultancy – Consultant – Contractors Agreement
Occupational Groups:

Communication and Public Information
Information Technology and Computer Science
External Relations, Partnerships and Resource mobilization
Public, Private Partnership
Grant writing

Closing Date: 2023-07-04
About UNICEF:
Information about the organization that has offered the UN jobs in Geneva – Consultant job:
UNICEF, or the United Nations Children's Fund, is an agency of the United Nations that donate humanitarian and developmental support to children over the world. It was originally initiated in 1946 to give emergency food and healthcare to children and mothers in countries devastated by World War II. UNICEF works in over 190 countries and territories to defend the rights of every child, especially those who are vulnerable. Its activities include giving immunizations, disease prevention, and treatment for children and mothers with HIV, as well as strengthening childhood and maternal health. UNICEF relies wholly on voluntary contributions from governments and private donors.
Tasks of UN jobs in Geneva – Consultant:
Advise on Paid Media Campaigns to acquire business goals across 12 global markets:
Markets to be determined based on business goals
Paid channels incorporate google and meta-ads
Consultancy could incorporate areas related to Ad account setup, account whitelisting, campaign setup, media buys, Ad account optimization, campaign budget optimization, event optimization, audience lists, always-on campaigns, split tests, use of correct naming conventions, budgeting, reporting, quality and sanity checks, pixel management, ensuring channel best practices, and other execution details.
Share Media Plan based on Historical Insights:
Research media performance data at the campaign, ad set, and creative level, audience, auction, and business insights to develop media plan.
Media plan must include suggested budget, estimated conversions and income.
 Share Audit report based on channel study:
Check and communicate the competitive landscape in the identified markets using 3rd party tools including but not limited to FB Ads library, FB Insights, Google trends, Auction Insights, Similar web, Meta and Google ads manager.
The audit report must incorporate a review of campaign structure, audience, budget split and optimization tactics.
Share AB test suggestions:
Stay up to date with new Meta and Google ads trends and AB test flagship and/or beta products for strategic ad accounts and campaigns.
AB test submissions must include media, analytics, and creative optimization recommendations to enhance the campaign's performance
APPLY ALSO:
Qualifications of UN jobs in Geneva – Consultant:
Education:
A first-level university degree (Bachelor's degree or higher) in marketing, computer science, engineering, technology, digital media, or any other appropriate areas is required.
Experience:
A minimum of 3 years of appropriate professional experience in paid media performance marketing or digital fundraising or digital marketing, with a special focus on delivering digital performance marketing is required.
Proven experience is needed in paid social (Meta) and paid search (Google) campaign execution, performance optimization, ad account management, campaign delivery as per desired goals, quality checks, best practice implementation, data-backed analysis, reporting (Automated and manual) with new customer acquisition and income campaigns.
Background in managing long-term and multiple projects simultaneously across 2 or more international geographies (Please do include the list of geographies you managed in your CV or cover letter).
Languages:
Fluency in English is needed. Knowledge of another official UN language is considered as an asset.
Others:
Hands-on background of working with Google Analytics, Google Tag Manager, and Double Click campaign manager is a plus.
Acquaintance with enterprise management platforms such as Google Analytics 360, SA 360, DV 360, and CM 360 is a plus.
If you are looking for more UN jobs in Geneva, please click here.