Brief details about UN jobs in Geneva – Technical Officer, Cholera: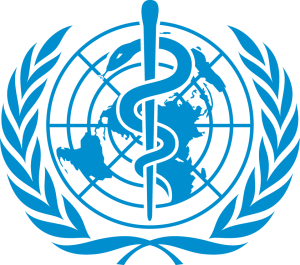 Organization: WHO – World Health Organization
Location: UN jobs in Geneva
Grade: Mid level – P-4, International Professional – Internationally recruited position
Occupational Groups:

Malaria, Tuberculosis and other infectious diseases

Closing Date: 2023-07-11
About WHO:
Information about the organization that has offered the UN jobs in Geneva – Technical Officer, Cholera job:
The World Health Organization (WHO) is a technical agency of the United Nations accountable for international public health. It was founded in 1948 and is headquartered in Geneva, Switzerland, with six regional offices and 150 field offices worldwide.WHO's mission is to encourage health, maintain the world safe, and serve the vulnerable, guided by science and committed to the well-being of all people. The organization works with governments, civil society, international organizations, foundations, advocates, researchers, and health employees to advance the health and security of al.WHO's areas of involvement include public health, AIDS, malaria, tuberculosis, dengue, and more. The agency is led by a director-general appointed by the WHO Secretariat, which carries out routine operations and helps implement strategies.
Tasks of UN jobs in Geneva – Technical Officer, Cholera:
 Coordinate the setup of a systematic mechanism to observe and analyse the occurrence of cholera globally.
 Develop and regularly update a global cholera database covering the epidemiological situation and the control standards undertaken.
 Generate epidemiological analysis, risk review, global situational reports and briefing notes for WHO and the Global Task Force for Cholera Control (GTFCC) as required.
 In close cooperation with Regional offices and WHO technical teams, develop standard operating procedures (SOPs) for the detection, reporting and monitoring of cholera outbreaks, including but not limited to, data minimum requirements, template epidemiological situation reports.
 In cooperation with WHO Regional Offices, and international and local partners, lead the development of the integration of cholera outbreak data and other data in the overall cholera information system to ensure that all data collected at country level are transmitted, compiled and analysed in timely manner to inform and guide public health interventions.
 Provide technical support to Member States and to WHO regional and country offices for the investigation and management of cholera outbreaks and improve the documentation of the dynamics of cholera transmission and the impact of control measures.
 Partake in the activities of the Global Task Force for Cholera Control (GTFCC) working groups (WG) on epidemiology and/or laboratory as required and provide technical support to the development of cholera surveillance-related documents and tools.
 Recognize opportunities for multi-disciplinary, cross cutting approaches that can benefit cholera surveillance and foster connections and synergies accordingly.
 Conduct other related duties including replacing and backstopping duties as assigned.
APPLY ALSO:
Qualifications of UN jobs in Geneva – Technical Officer, Cholera:
Education
Essential: Advanced university degree (master's or equivalent) in epidemiology, public health, international health, microbiology or connected field; complemented by a degree or diploma in medicine, pharmacy, veterinary science, midwifery, nursing, medical biology, or a related discipline.
Desirable: In-service training in field epidemiology such as Field Epidemiology and Laboratory Training Programmes (FELTP), or equal knowledge, and/or an advanced university degree in public health, epidemiology or a related field.
Experience
Essential: At least 7 years background in public health and / or medical research, of which at least 3 years in the area of intestinal disease including experience in data analysis and data visualization in support to evidence-based public health decision making; field epidemiology and outbreak response experience at national and international levels; experience in cholera control; field experience in infectious diseases control in resource-limited countries; experience in the coordination of multiple technical partners/agencies; proven background in writing reports and technical documents.
Desirable: Documented working background on indicator-based surveillance as well as event-based or community surveillance. A previous experience with WHO organisation and knowledge of its mandate, goals and practices, including the coordination of multiple internal and external partners.
Skills
 Strong expertise in epidemiology, laboratory diagnosis methods, infectious disease surveillance, and control;
 Good understanding of cholera epidemiology and control;
 Strong analytical skills and ability to clearly synthesize and present findings to different audiences; and field background in developing countries.
 Strong interpersonal skills with the ability to interact in a multicultural environment and promote consensus.
 Strong background in the coordination of multiple internal and external partners.
 Good understanding of the principals stakeholders as well as a good understanding of the UN system.
 Adequate capacity for organizing, summarizing and presenting information to differences.
If you are looking for more UN jobs in Geneva, Cholera, please click here.