Brief details about UN jobs in India – Senior Programme Associate: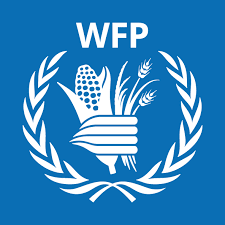 Organization: WFP – World Food Programme
Location: Asia and the Pacific: UN jobs in India – Senior Programme Associate
Grade: Consultancy – Consultant – Contractors Agreement
Occupational Groups:

Administrative support
Poverty Reduction
Women's Empowerment and Gender Mainstreaming
Project and Programme Management

Closing Date: 2023-07-04
About WFP:
Information about the organization that has offered the UN jobs in India – Senior Programme Associate job:
The World Food Program (WFP) is the top humanitarian agency that provides food aid in dire situations and collaborates with locals to boost nutrition and resilience. The United Nations created it in 1961 to aid in reducing global hunger. 80 nations are home to WFP offices, which have its main headquarters in Rome. The biggest humanitarian organization in the world, it is also the main supplier of school meals. In order to promote nutrition initiatives, policies, and programs, such as school meals and food fortification, WFP collaborates with governments, other UN agencies, NGOs, and the corporate sector.
UN jobs in India – Senior Programme Associate tasks:
The duties for UN jobs in India – Senior Programme Associate job are:
Beneath the direct supervision of the Gender & Inclusion Officer, the position will be responsible to perform the following duties:
Provide analysis and coordination support to gender and inclusion assessments, including gender equity, disability inclusion, tribal studies, marginalized groups, etc.
Draft idea notes and proposals for new assessments or research studies.
Perform literature reviews and secondary data analyses on different assessment topics as required.
Help in the preparatory work for conducting assessments, including designing quantitative and qualitative tools, planning field data collection, preparation of ToRs and hiring of data collection agencies.
Asset in training of investigators; coordinate and monitor the field data collection by the agencies.
Aid in data analysis and report writing and prepare research and policy briefs and other publications out of the assessment reports.
Help the organization of dissemination events as required.
Provide programmatic and technical help to projects related to gender equity and women empowerment
Accomplish training needs assessment, prepare training modules and other training material, and plan and schedule trainings on gender, women empowerment, financial literacy, digital literacy, and other topics as required as per project needs.
Support capacity-strengthening movements with communities and partners, including livelihoods trainings, behaviour change communication and assessments, that may be part of a gender equity/women empowerment programme.
Help engagement and coordination with partners, provide implementation support and participate in field-based activities of gender equity/women empowerment programmes as required.
Simplify organization of internal and external trainings, meetings and learning sessions on gender and related fields.
Aid partnerships, advocacy, and communication
Help the establishment of partnerships with external agencies on gender and inclusion.
Partake in external partner meetings on gender and inclusion related issues, as required, and support in related activities.
Help the organization of consultations and other events on gender and inclusion related themes
Support the coordination of Gender Results Network and organization of staff sensitization sessions and campaigns such as on International Women's Day and Sixteen Days of Activism to end Gender-Based Violence
Partake in the UN Inter-Agency thematic group meetings on gender, Protection from Sexual Exploitation and Abuse (PSEA) and disability inclusion, and support in related activities.
Help the preparation of progress reports, analytical notes and updates on WFP's work on gender and inclusion.
Prepare articles, briefs or other communication material based on WFP's work on gender and inclusion and help its dissemination through various communication media.
Other duties
Help the development of funding proposals as well as identifying sources of funding for projects related to gender and inclusion.
Provide background notes, data or updates on different gender and inclusion topics to the management or programme teams as needed.
Sustain proper documentation of meetings, workshops, and consultations.
Support in any other tasks assigned by the Supervisor.
APPLY ALSO:
UN jobs in India – Senior Programme Associate qualifications:
The requirements for UN jobs in India – Senior Programme Associate job are:
EDUCATION
Completion of secondary school education. A post-secondary certificate in the connected functional area. Trainings/courses from an institute of repute on gender, inclusion, or development studies would be desirable
EXPERIENCE
At least seven years of progressively responsible professional background working in gender and inclusion-related fields.
LANGUAGE
Fluent oral and written communication skills in English. Fluency in Hindi preferred
If you are looking for more UN jobs in India, please click here.