Brief details about UN jobs in Iraq – Project Manager at UNOPS: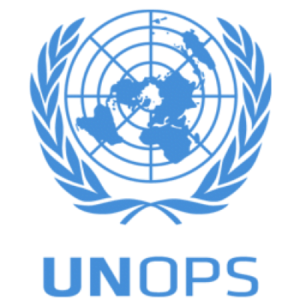 Organization: UNOPS – United Nations Office for Project Services
Location: UN jobs in Iraq Baghdad
Grade: Mid level – IICA-2, International Individual Contractors Agreement
Occupational Groups:

Project and Programme Management
Managerial positions

Closing Date: 2023-06-29
About UNOPS:
Information about the organization that has offered the UN jobs in Iraq – Project Manager at UNOPS job:
The United Nations Office for Project Services (UNOPS) is a UN agency that implements infrastructure and procurement projects for the UN System, international financial institutions, governments, and another partners over the world. UNOPS offers implementation, advisory, and transactional services in its five core areas of expertise.. It supply projects in more than 80 countries worldwide, with a portfolio of $3.4 billion in 2021. UNOPS often works in post-disaster and peace and security settings, improving countries, and economies in transition. UNOPS is a member of the United Nations Sustainable Development Group and works closely with other UN entities such as the UNDP, the DPO, and the World Bank.
Tasks of UN jobs in Iraq – Project Manager at UNOPS:
1. Project Delivery and Performance 
Develop, sustain and update the project implementation plan and relevant sub-plans such as Procurement Plan, HSSE Plan, Gender Action Plan etc.
Enforce the approved plan (including the establishment of milestones) within tolerances set by the Project Implementation Documents.
Implant sustainability dimensions including social and gender inclusion, environmental and economic aspects into project life span.
Observe any possible deviations from the plan and possible corrective action.
Oversee the production of the required outputs, taking responsibility for overall progress and use of resources and initiating corrective action where necessary.
Assure that quality of work packages and deliverables complies with the quality requirements defined in the Implementation Plan.
Liaise with any external suppliers or account managers.
Work acceptance and delivery of work packages.
Observe project progress ensuring that work packages are being executed properly.
Control project and work package changes.
Accept goods, services or works delivered by suppliers.
Determinate continuous improvement and lessons learned.
Recognize, and anticipate in a timely manner, potential risks and issues and advises mitigating measures to senior management/ supervisor  so that maximum benefit to partner(s) and other stakeholders is achieved.
Recognize and report to the supervisor potential business opportunities for UNOPS.
2. 
Approaches
Comply with all administrative policy and specifically the Project Management Manual.
Prepare/adapt all relevant plans for approval by the Project Board.
Help in managing the reporting obligations defined in the Legal Agreement(s) and in the Implementation Plan.
Assure maintenance of the project files and lessons learned are recorded.
Assure the development and implementation of project financial management guidelines and control mechanisms, in conformity with UNOPS rules and regulations.
Oversee budgets, cash flow and obligations to ensure that deliverables are met and payments to contractors and personnel are received on time.
Comprehend and manage UNOPS overheads, allocable charges, and related corporate charges as they apply to the project.
Understand the individual structures of the UN and budget appropriately for personnel.
Oversee expenditures against the budget (based on accurate financial reports).
Where the Project Manager has no delegation as a committing officer, s/he retains these responsibilities and will observe and instruct/request others to carry out the relevant commitments and disbursements.
For project closure aims, provide a formal handover of the project to the closure manager.
Aid project audit activities, including planning, preparation and coordination during the audits and follow up on audit observations/recommendations.
3. Monitoring and reporting
Prepare and issue regular project and/or financial reports in accordance with Partner and UNOPS conditions for reporting.
Regularly check project status, evaluating performance criteria (scope, cost, schedule and quality).
Keep diaries and progress reports as required by the organization's standard procedures.
Provide routine management and analysis of delivery data within the dashboard system.
Assure all project team members track and regularly update milestones and targets for the duration of projects' life span.
 The Project Manager is also accountable for the project producing a result capable of achieving the benefits defined in the Business Case.
4. Stakeholder engagement
Develop stakeholder profiles and simplify the formulation of stakeholder engagement strategies.
Install solid working relationships with the Project Board (Executive, Senior Users and Senior Suppliers), client, and key stakeholders,providing advice and guidance on specific and general project management issues and where appropriate, institutional reform, rule of law and police related project support.
Enable the formulation of project communications plans. Coordinate internal project communications. Observe the effectiveness of project communications.
Coordinate stakeholder engagement and communication, ensuring effective timing and interdependency management of communications. Assure stakeholders are aware of project activities, progress, exceptions and are in a position to accept handover outputs.
5. Quality assurance
Work with internal stakeholders to assure projects comply with audit requirements.
Work with procurement/purchasing staff to assure effective interface with suppliers' quality systems.
Work in agreement with all HSSE requirements, contribute to the continuous improvement of HSSE management at UNOPS and take action to address unsafe acts and conditions.
Coordinate quality assessments of project documents and deliverables.
Provide quality control for administration outputs (project documents, reports, etc.)
6. Understanding management and innovation
Promote routine and effective capacity building activities are conducted in order to build the long-term and sustainable capacity of staff.
Actively interact with other Project Managers and the wider PM community to share case studies, lessons learned and best practices.
Contribute to the management of lessons learned procedures, ensuring that lessons learnt are shared in a timely and appropriate manner. Participate in the relevant Communities of Practice.
Study and logging of lessons learned throughout the project life span.
Provide feedback to Practice Groups on policy, helping guidance with an aim towards continuous improvement of UNOPS policies
7. Personnel Administration 
Lead and motivate the project administration team.
Assure that behavioral expectations of team members are established.
Assure that performance reviews are conducted fairly, accurately and timely.
 Have a thorough understanding of UNOPS personnel contract modalities.
Prepare Terms of Reference (ToR) for needed inputs in the project's personnel and operational arrangements such as staff, individual and institutional consultancy services, procurement of goods and services, organization of training, seminars.
The Project Manager shall select, recruit and train a team as needed and take into account gender parity and diversity objectives.
Assure safety and security for all project personnel and comply with UNDSS standards.
Create, promote and role model a culture of respect and zero tolerance for discrimination, abuse of authority, harassment, sexual harassment and sexual exploitation and abuse. Ensure accountability for actions and perform duties in accordance with protection mechanisms and action plans, as expected by UNOPS policies, standards and commitments.
APPLY ALSO:
Qualifications of UN jobs in Iraq – Project Manager at UNOPS:
Education:
An advanced university degree (e.g. Masters) in Civil Engineering, Water Engineering or connected field is required.
A first-level university degree (Bachelor's degree) in the above-mentioned fields in combination with an additional 2 years of qualifying background may be accepted in lieu of an advanced university degree
Experience:
A minimum of five (5) years of progressively responsible background in project management and in the implementation and/or monitoring of programs/projects is required
Within the five (5) years, Two (2) years experience in working with irrigation projects is requried.
Demonstrated background in preparing feasibility studies is required
Understanding of internationally accepted methods, regulations and tools for managing projects is required
Background working with UN and/or international organizations is desired
Background working with various aspects of climate change; including mitigation, adaptation, resilience, and climate risk assessments is desired.
Background with FIDIC infrastructure contracts is an asset.
Background in data analysis, management reports and management tools and systems information is an asset.
Language:
Fluency in the English language is needed.
Fluency in Arabic  will be an asset
If you are looking for more UN jobs in Iraq, please click here.