Brief details about UN jobs in Istanbul – Intern – Operations and Common Premise/Services: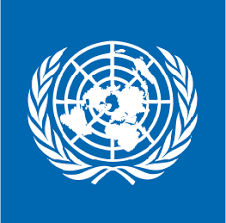 Organization: UNDP – United Nations Development Programme
Location: UN jobs in Istanbul
Grade: Internship – Internship
Occupational Groups:

Operations and Administrations

Closing Date: 2023-06-30
About UNDP:
Information about the organization that has offered the UN jobs in Istanbul – Intern – Operations and Common Premise/Services job:
UNDP Programe is well arranged and manifestly image Albania's improvement priorities articulated in the National Strategy for Development and Integration as well as in the Albania-United Nations Sustainable Development Cooperation Framework 2022-2026. Our Programme is alike with the UNDP Global Strategic Plan. It is  contributed towards the European Union Integration Agenda through several European Union acquis chapters. The Programme contributes to the goals of several Sustainable Development Goals. Furthermore, Based on its reputation and strength as a UN system integrator for Agenda 2030 and trusted impartial partner, UNDP will set economic transformation and eradication of multidimensional poverty and establish systems that address risk disasters and social injustice within the SDGs. In addition ,The key component of UNDP's means will be integration and innovation.
Tasks of UN jobs in Istanbul – Intern – Operations and Common Premise/Services:
The major task of an Intern will be to contribute to the accomplishment of various UNDP IRH Administrative functions
The main duties of an intern will be as following:
Help in coordination and organization of shipments and customs clearance, insurance, space management, procurement of supplies for the office.
Records and monitors issues related to utilities payments.
Help with the management of cleaning and catering services in the common premises
Help with protocol matters, registration of staff and other administrative matters
Coordination of pouch-related matters. Informs staff on the schedule of diplomatic pouch; collection and disbursement of diplomatic pouch, directs incoming correspondence to relevant staff members
Provides help for the provision of reliable registry services.
Following up on e-mail exchange and ensuring requests are not missed
Aid in coordination of work of cleaning personnel
Other needed support to the work of IRH Common Premises coordinator
APPLY ALSO:
Qualifications of UN jobs in Istanbul – Intern – Operations and Common Premise/Services:
Education:
Applicants to the UNDP internship programme must at the time of application meet one of the following requirements:
Be enlisted in a graduate school programme (second university degree or equivalent, or higher);
Be enlisted in the final academic year of a first university degree programme (minimum Bachelor's level or equivalent);
Have graduated with a university degree (as defined in (a) and (b) above) in a degree programme in an appropriate discipline such as Business or Public Administration or other related fields, and, if selected, must start the internship within one-year of graduation.
Be enlisted in a postgraduate professional traineeship program and undertake the internship as part of this program.
Experience:
Prior related work experience in a national or an international entity would be an asset but is not required.
Language skills:
Proficiency in written and spoken English;
Turkish or Russian language understanding is an asset.
If you are looking for more UN jobs in Istanbul, please click here.