Brief details about UN jobs in Kenya – Deduplication and Adjudication Team Lead: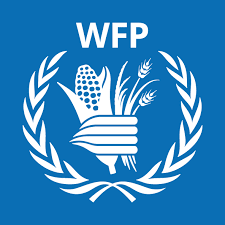 Organization: WFP – World Food Programme
Location: UN jobs in Kenya
Grade: Consultancy – SB-3 (SC6/SC7), Service Contract, Local Contractors Agreement
Occupational Groups:

Peace and Development
Managerial positions

Closing Date: 2023-07-03
About WFP:
Information about the organization that has offered the UN jobs in Kenya – Deduplication and Adjudication Team Lead job:
The World Food Program (WFP) is the top humanitarian agency that provides food aid in dire situations and collaborates with locals to boost nutrition and resilience. The United Nations created it in 1961 to aid in reducing global hunger. 80 nations are home to WFP offices, which have its main headquarters in Rome. The biggest humanitarian organization in the world, it is also the main supplier of school meals. In order to promote nutrition initiatives, policies, and programs, such as school meals and food fortification, WFP collaborates with governments, other UN agencies, NGOs, and the corporate sector.
Tasks of UN jobs in Kenya – Deduplication and Adjudication Team Lead:
Oversee and coordinate DAC Team including the capacity building of staff, to ensure individual and team objectives are met in compliance with all relevant regulations and policies.
Help in the implementation of DAC plan of action, review achievements and constraints and provide feedback accordingly.
Recognize relevant issues in the operations and report them to the appropriate personnel.
Resolve questions independently, escalating if required, to ensure that standard and accurate information is provided to the team.
Assure Proper documentation of all the processes and timely reporting to the CO on all Deduplication and Adjudication related matters.
Oversee the implementation of new standard applications to ensure the team have the tools they need to perform effectively.
Coordinate the collation of a range of complicated data, conduct data analysis, including the impact of changes, and support the development of accurate reports to identify and recommend solutions.
Conduct other related duties as required.
APPLY ALSO:
Qualifications of UN jobs in Kenya – Deduplication and Adjudication Team Lead:
Education: University degree in Computer Science, Project Management, data analysis skills or another appropriate field.
Background: One or more years of progressively responsible professional background in the relevant field. Has managed a team.
Knowledge, Behaviours & Skills: 
Understanding of SCOPE or other beneficiary management systems would be an asset.
Understanding of and hands-on experience in project management in humanitarian contexts.
Capability to work independently through appropriate personal initiative and regular follow-ups
Highly developed written and oral communication skills with the ability to influence and adapt communication styles to different situations and individuals.
Professional in using data analysis tools and languages such as Tableau/Power BI, Excel etc
Leadership skills as a relationship-builder with a facilitative nature and strong business partnering skills towards colleagues and stakeholders.
Capability to priorities, multi-task, coordinate workloads, and work under pressure to meet deadlines.
Highly developed Cognitive Capacity and the ability to fosters Inclusive and Collaborative
 Behavioral Flexibility.
Languages: Fluency in both verbal and written communication in English.
If you are looking for more UN jobs in Kenya, please click here.