Brief details about UN jobs in Kenya – Ending Violence Against Women Advocacy Intern: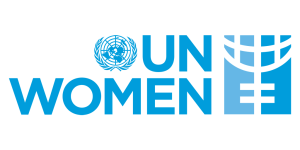 Organization: UNWOMEN – United Nations Entity for Gender Equality and the Empowerment of Women
Location: Nairobi
Grade: Internship – Internship
Occupational Groups:

Legal – Broad
Political Affairs
Communication and Public Information
Women's Empowerment and Gender Mainstreaming
Criminology, Extremism, Police Affairs and Anti-Corruption
Gender-based violence
Drugs, Anti-Money Laundering, Terrorism and Human Trafficking

Closing Date: 2023-07-03
About UNWOMEN:
Information about the organization that has offered the UN jobs in Kenya – Ending Violence Against Women Advocacy Intern job:
UN Women is a United Nations organization committed to gender equality and the empowerment of women. It supports UN Member States in setting global means for achieving gender equality and works with governments and civil society to design laws, policies, programs, and services required to ensure that the standards are effectively implemented and truly help women and girls worldwide. UN Women is a global advocate for women and girls, working to develop and uphold ideals and create an environment in which every woman and girl can exercise her human rights and live up to her full possibility. UN Women USA is a branch of UN Women that offers membership and donation possibilities to support UN Women programs.
Tasks of UN jobs in Kenya – Ending Violence Against Women Advocacy Intern:
Help the EVAW Unit to review/conduct violence-against-women-related research and analysis on advocacy efforts;
Help the EVAW Unit in planning, organizing and documentation of the EVAW focal point retreat;
Help the EVAW Unit in conducting a mapping of key non-traditional actors with potential to influence public beliefs around EVAW in East and Southern Africa, identifying entry points for engagement based on lessons learned from UN Women and other actors;
Help the EVAW Unit in the planning, coordination and roll-out of the 16 Days Campaign in East and Southern Africa, including tasks such as drafting concepts, coordinating meetings, preparing talking points, website articles, developing social media posts, etc;
Help the EVAW Unit on administrative tasks as required.
Learning objectives include:
Improved knowledge on gender equality and ending violence against women and girls;
Improved knowledge on effective advocacy strategies and coordination for EVAWG;
Improve knowledge on the programmatic and operational aspects of working at UN Women.
APPLY ALSO:
Qualifications of UN jobs in Kenya – Ending Violence Against Women Advocacy Intern:
Education:
University studies in one of the following fields: gender studies, gender and development, international relations, peace studies, social work or or other relevant subjects is required related field;
Meet one of the following:
Be enlisted in a graduate school programme (second university degree or equivalent, or higher);
Be enlisted in the final academic year of a first university degree programme (such as bachelor's degree or equivalent);
Have recently graduated with a university degree (as defined in a and b above) and, if selected, must start the internship within two years of graduation.
Language:
Outstanding communication skills (written and oral) in English are required;
Working understanding of another UN language is an advantage.
If you are looking for more UN jobs in Kenya, please click here.