Brief details about UN jobs in Kenya – Evaluation Consultant at UNICEF: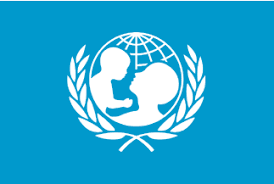 Organization: UNICEF – United Nations Children's Fund
Location: Nairobi
Grade: Consultancy – Consultant – Contractors Agreement
Occupational Groups:

Monitoring and Evaluation

Closing Date: 2023-07-03
About UNICEF:
Information about the organization that has offered the UN jobs in Kenya – Evaluation Consultant at UNICEF job:
UNICEF, or the United Nations Children's Fund, is an agency of the United Nations that donate humanitarian and developmental support to children over the world. It was originally initiated in 1946 to give emergency food and healthcare to children and mothers in countries devastated by World War II. UNICEF works in over 190 countries and territories to defend the rights of every child, especially those who are vulnerable. Its activities include giving immunizations, disease prevention, and treatment for children and mothers with HIV, as well as strengthening childhood and maternal health. UNICEF relies wholly on voluntary contributions from governments and private donors.
Tasks of UN jobs in Kenya – Evaluation Consultant at UNICEF:
Team lead for the R-WASH evaluative programme review

Provide advice in the formulation of TOR for an evaluative review accompanying the R-WASH programme, covering 2023-2025
Prepare an Inception Report for the evaluative assessment, including an evaluation matrix and interview protocols
Pilot data collection for the midline assessment' (2024) in at least one programme site, with a view to building the capacity of national evaluators and other team partners
Collect data from all data collection efforts, undertake a crosscutting analysis, and prepare a midline assessment report
Present the draft report to key stakeholders and complete based on inputs

Oversee and quality assure all phases of the evaluation process, including the TOR development, recruitment/contracting, inception, data collection, reporting, finalization and EMR phases for the following ESARO evaluations:

Formative Evaluation of Gender Transformative Programming in ESAR (remote management only)
Learning-Focused Evaluation of the Uganda L2 Ebola Response (remote administration only)
Evaluation of the Mozambique-Malawi L2 Response to the Cholera and Floods Emergency (remote management with two in-country missions)
Horn of Africa L2 evaluation (Eritrea and Djibouti) in coordination with the Horn of Africa L3 evaluation managed by the Evaluation Office (remote assessment only; no in-country travel)

Develop or adapt and help the operationalization of the following regional evaluation technical guidance documents and tracking systems:

Develop an action plan/guidance note for ESAR on concerning children in evaluation
Update ESAR's evaluation administration and quality assurance guidance documents (ESAR Evaluation Guidance Note, ESAR Evaluation Quality Assurance Guidance Note, ESAR Technical Note – Evaluation Reference Group)
Develop a systematic procedure to tracking/recording/showcasing influential evaluations in ESAR
Develop a monitoring/tracking system of ESAR's Regional Evaluation Framework
Help ESARO Evaluation Specialists and County Office staff in operationalizing the above guidance through technical assistance and advisory services to ensure they are fully adopted, while adjusting the guidance as needed.
APPLY ALSO:
Qualifications of UN jobs in Kenya – Evaluation Consultant at UNICEF:
Education:

Advanced university degree in social sciences, statistics, international development or development economics.

Work Experience:

At least eight years of professional work experience in development programming – including planning, performance, monitoring and evaluation.
Illustrated experience in designing, managing and quality assuring evaluations, particularly humanitarian evaluations, is indispensable.
A thorough knowledge of results-based management (RBM) theory and practice is essential.
Acquaintance with the range of development issues addressed by UNICEF in the Eastern and Southern Africa region is necessary. Prior work experience in the region is a distinct advantage, as is experience with evaluations of WASH and/or resilience programming with displaced populations.
Background in providing technical support to development stakeholders at different levels – including government, civil society, as well as UN and other partners – on evaluation-related issues, including national evaluation capacity development, would be a plus.
Background in working with multiple stakeholders is an asset.
Prior experience with UNICEF and/or the UN is desired.

Languages needed:

Outstanding written and oral command of the English language is crucial.  Knowledge of other official languages used across the Eastern and Southern Africa region, in particular Portuguese and/or French, would be an asset.
If you are looking for more UN jobs in Kenya, please click here.