Brief details about UN jobs in Kenya – Primary Health Care Specialist :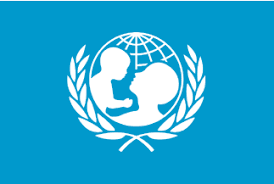 Organization: UNICEF – United Nations Children's Fund
Location: Nairobi
Grade: Mid level – P-4, International Professional – Internationally recruited position
Occupational Groups:

Public Health and Health Service
Economics
Banking and Finance

Closing Date: 2023-07-03
About UNICEF:
UNICEF, or the United Nations Children's Fund, is an agency of the United Nations that donate humanitarian and developmental support to children over the world. It was originally initiated in 1946 to give emergency food and healthcare to children and mothers in countries devastated by World War II. UNICEF works in over 190 countries and territories to defend the rights of every child, especially those who are vulnerable. Its activities include giving immunizations, disease prevention, and treatment for children and mothers with HIV, as well as strengthening childhood and maternal health. UNICEF relies wholly on voluntary contributions from governments and private donors.
UN jobs in Kenya – Primary Health Care Specialist tasks:
The duties of UN jobs in Kenya – Primary Health Care Specialist are:
Coordinate and provide technical help to COs for Health Financing

Manage regional office technical support to UNICEF Country Offices (COs) for the costing of their PHC packages and advocacy to increase domestic funding for PHC
Help UNICEF COs to prepare, present and summarize PHC financing findings for advocacy and use at country, regional and global levels.
Back technically UNICEF COs in the region to develop the relevant economic analyses aligning with their national context, including focus on equity and decentralized financial flows and absorption
Provide technical direction on Public Financial Management for Health
Follow up and provide help to countries in operationalizing action plans that emerged from the Regional Health Finance Forum 2023 for improvement in policies or reforms for increased PHC Financing

Develop materials and direction documents for economic analyses for health

Develop a package of direction, tools, terms of reference for defining and estimating the costs of PHC packages, measuring PHC progress and financing, ensuring alignment with UNICEF and WHO joint global guidance and comparability across countries/regions
Contribute to cross-country analyses of findings in help of global-level comparisons and documentation of promising practices, including around sustainability of financing for digital health
Develop generic materials and processes to support health financing-related requests from COs (including UHC, investment cases, community health, health insurance, costing, etc.)
Sustain roster of Health Economists that can provide in country technical assistance, throughout the region
Disseminate the latest scientific knowledge and country backgrounds in developing, implementing, and advancing health financing policy for PHC.
Develop content and manage capacity building webinars and course material targeted to different audiences within UNICEF (senior management, chiefs, health specialists)

Support health financing partnerships at regional level

Engage actively with existing mechanisms (such as HHA), regional-level UN entities, and public and private sector partners, to advance health financing best practices
Advocate, during strategic discussions with Ministries of Finance and Health and other key decision makers and stakeholders, including UNICEF COs, to impact agenda setting in favor of health and wellbeing of children, women and young people
Cooperate with WHO, BMGF, World Bank/GFF, USAID and other UN agencies and implementing partners to support country-level technical assistance on public financing: costing, financial and fiscal space analysis, budgeting and design of financing mechanisms to benefit children and women.
Cooperate with systems strengthening experts in Health, HIV, Supply, Nutrition, ECD and other sections to ensure an optimal integration and alignment of the PHC Health Finance work with other ongoing initiatives.

Contribute to health systems' supporting agenda within UNICEF Regional Office

Provide technical service to countries in the region on PHC integration of services and delivery, including Kenya (BMFG Joint Investment Mechanism Grant). Oversee grant reporting, budgeting, and provide technical oversight from regional office.
Partake in regular weekly HSS meetings, Health section quarterly reviews, and region wide activities (e.g. country office annual reviews and regional office planning).
Illustrate UNICEF ESARO in Health Harmonization for Africa (HHA) HSS partnership meetings and technical working group disucssions.
Cooperate with systems strengthening experts in Health, HIV, Supply, Nutrition, ECD and other sections to ensure an optimal integration and alignment of the PHC and PHC Health Finance work with other ongoing initiatives.
Conduct other relevant HSS interventions in coordination with the supervisor
APPLY ALSO:
 UN jobs in Kenya – Primary Health Care Specialist  qualifications:
The requirements of UN jobs in Kenya – Primary Health Care Specialist are:
An advanced university degree (Master's or higher) in health economics or public health with a focus on health economics or health financing, or an advanced degree in economics or financing with a focus on Health Systems Strengthening and/or another related field is needed.
A good understanding of theoretical and practical modeling is required
Previous experience developing costing /using costing tools (OneHealth Tool, CHPCT, EQUIST)
A minimum of 8 (eight) years of background at the national and international levels in a relevant discipline, such as international public health or global development is required.
Previous experience working with UNICEF country offices in Africa is required particularly in areas of economic analysis
Preference will be given to nominees who have:

Knowledge and background of health economic analysis, especially cost analysis
Understanding of and experience with Public Financial Management in Health
Understanding of analyses of global health financing issues and trends
Strong communication and relationship-building skills in both the national community (e.g. local universities, and national research institutions) and the global health community, particularly among donors, multilateral partners, and implementers
Background with Health Systems Strengthening applications and programs
Background in strengthening public health financing and governance
Developing country work background and/or familiarity with emergencies is considered an asset.
Fluency in English is needed. Knowledge of another official UN language (Arabic, Chinese, French, Russian or Spanish) or a local language is an asset.
If you are looking for more UN jobs in Kenya, please click here.