Brief details about UN jobs in Kenya – Slum Upgrading and Urban Regeneration Expert: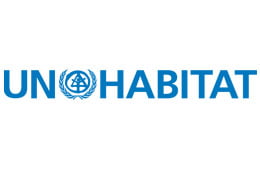 Organization: UNHABITAT – United Nations Human Settlements Programme
Location: UN jobs in Kenya Nairobi
Grade: Consultancy – Consultant – Contractors Agreement
Occupational Groups:

Infrastructure and Urban-Rural development
Urban Development, planning and design

Closing Date: 2023-06-29
About UNHABITAT:
Information about the organization that has offered the UN jobs in Kenya – Slum Upgrading and Urban Regeneration Expert job:
UN-Habitat is the United Nations agency for human colonies and sustainable urban development. It was established in 1977 and is mandated by the UN General Assembly to encourage socially and environmentally sustainable towns and cities with the goal of providing sufficient shelter for all. UN-Habitat promotes transformative change in cities and human settlements through understanding, policy advice, technical assistance, and collaborative action. The organization's mandate emanates from the Habitat Agenda, adopted by the United Nations Conference on Human Settlements (Habitat II) in Istanbul, Turkey, in 1996. UN-Habitat is a member of the United Nations Development Group and has a governance frame made up of three decision-making bodies: the UN-Habitat Assembly, an executive board, and a Committee of Permanent Representatives
Tasks of UN jobs in Kenya – Slum Upgrading and Urban Regeneration Expert:
Research and technical work:
 Contribute to the study and formulation of integrated thematic as well as process-oriented guides for up-scaled participatory slum upgrading, with attention to Senegal, Mali, Madagascar, Cameroun, R. Congo, and potentially Guinea Conakry and Niger;
 Document approaches on community-managed funds into a tool for replication;
 Perform research and baseline studies on land management and tenure security in slums upgrading and adapt case studies for other countries;
 Document success stories on land readjustment, community mobilization, and multisector coordination on financing slum upgrading and urban regeneration globally;
 Help performance of land related projects in participating countries;
Slum upgrading movements implementation in Francophone Africa (Senegal, Mali, Madagascar, Cameroun, R. Congo, and potentially Guinea Conakry and Niger):
 Coordinate the performance of slum upgrading activities and ensure timely delivery of all outputs until the end of the projects;
 Provide scaled technical work – revision of citywide strategy with land element integrated, slum upgrading, and urban regeneration;
 Coordinate the performance of the findings of the market studies
 Partake in missions to selected project countries, advise on designing, formulating and implementing up-scaling strategies at national and city levels;
 Contribute to the growth of ToRs for multi-partner implementation frameworks aiming at having several partners engaged in the implementation of slump upgrading activities (national and local authorities, NGOs and CBOs, private sector -particularly local banks- academia and research and training institutions, international development partners and community structures);
 Contribute to technical work on citywide land administration and tenure security as well as expertise to participatory land readjustment
 Resource mobilization efforts at the country level – at least in 2 countries.
 Contribute to the reporting of the programme with focus on the chosen countries, approaches and overall delivery of the programme
APPLY ALSO:
Qualifications of UN jobs in Kenya – Slum Upgrading and Urban Regeneration Expert:
An Advanced University degree in a field appropriate to development and urban planning, public policy, social sciences, international development, political science, or similar is required. A Bachelor's degree with additional 2 years of qualifying experience in Slum Upgrading maybe accepted in lieu of Advanced University degree.
A minimum of 5 years of international background providing technical support and guidance to governments, non-governmental organizations, civil society and countries in the area of land, housing and shelter, slum upgrading and urban regeneration is required.
Languages
Fluency in verbal and written English and French is required.
If you are looking for more UN jobs in Kenya, please click here.