Brief details about UN jobs in Kenya – WASH Specialist: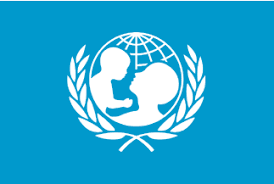 Organization: UNICEF – United Nations Children's Fund
Location: UN jobs in Kenya Nairobi
Grade: Mid level – P-4, International Professional – Internationally recruited position
Occupational Groups:

Water, sanitation and hygiene (WASH)
Project and Programme Management

Closing Date: 2023-06-26
About UNICEF:
Information about the organization that has offered the UN jobs in Kenya – WASH Specialist job:
UNICEF, or the United Nations Children's Fund, is an agency of the United Nations that donate humanitarian and developmental support to children over the world. It was originally initiated in 1946 to give emergency food and healthcare to children and mothers in countries devastated by World War II. UNICEF works in over 190 countries and territories to defend the rights of every child, especially those who are vulnerable. Its activities include giving immunizations, disease prevention, and treatment for children and mothers with HIV, as well as strengthening childhood and maternal health. UNICEF relies wholly on voluntary contributions from governments and private donors.
Tasks of UN jobs in Kenya – WASH Specialist:
Aid to the Senior WASH Advisor
Advise the Senior Advisor for WiEFC in establishing the annual work plan and annual workplan outputs, and activities. Observe workplan implementation, to ensure that WiEFC output results are achieved to schedule and performance standards.  Report critical issues to the Senior Advisor for WiEFC for timely action.
Provide technical advice to WiEFC Unit staff on all aspects of programming and implementation.
Programme growth and planning
Draft the WASH inputs for the situation analysis.  Provide comprehensive and current data to inform WASH policy and programme outcome, planning, management and implementation. Keep abreast of WASH sector developments, for maximum efficiency and effectiveness in WASH programme design, management and implementation.
Work collaboratively with colleagues and partners to discuss WASH priorities, resources, strategies and methodologies to assure the most strategic use of the collective resources of external support agencies.
Partake in strategic WASH programme planning discussions and the formulation of the WASH outcome and output results, related indicators, baselines, targets and means of verification, ensuring alignment with the UNICEF's Strategic Plan, UNICEF's global WASH strategy, and the role of other WASH external support agencies.
Prepare WASH donor proposals, assuring alignment with the WASH output results.
Programme performance, monitoring and delivery of results
Draft documentation for programme examinations and analytical statements on progress and constraints of WASH outcome and output results.
Provide technical and operational support throughout all stages of programming processes for the achievement of the WASH output results.  Assure effective collaboration with other UNICEF sectors, where needed.
Monitor, report and certify the use of sectoral programme resources (financial, administrative and other assets), verify compliance with approved budgets, organizational rules, regulations/procedures and donor commitments, standards of accountability and integrity. Report issues to the Senior Advisor for WiE, for timely resolution.
Prepare sectoral progress reports for administration, donors and partners.
Advisory services and technical support
Partake in strategic discussions to influence PHE strategies including positioning of UNICEF in PHE, GTFCC WASH Working Group and other fora.
Draft policy papers, briefs and other strategic materials for use by UNICEF regional offices and headquarters.
Consideration of miscellaneous documents related to cholera and PHE including cholera costed plan tool, IPC roadmap and strategy, positioning papers and the like.
Help Regional and Country offices on all matters related to cholera/PHE and emergencies at large.
Advocacy, networking and partnership building
Build and reinforce strategic partnerships with UN agencies, donor agencies, WASH institutions, NGOs, research institutes and the private sector to stimulate coordination and collaboration.
Produce materials for WASH programme advocacy to boost awareness, establish partnerships and support fund-raising.
Partake in discussions, ensuring that UNICEF's position, interests and priorities are fully considered and integrated in the planning and agenda setting.
Interact with global and regional initiatives and partnerships for PHE.
Humanitarian WASH preparedness and response
Oversee all aspects of UNICEF's preparedness for WASH in Public Health Emergencies.
Assure that all UNICEF WASH staff are familiar with UNICEF's procedures for responding in an emergency.
Take up leadership/managerial role in emergency response and early recovery when deployed.
Innovation, knowledge administration and capacity building
Oversee the implementation, monitoring and documentation of WASH action research and innovation (technical or systems), ensuring rigorous monitoring and wide sharing of results.
Prepare learning/knowledge products, covering innovative procedures and good practices, to support overall WASH sector development.
Help the professional development of UNICEF WASH staff, to ensure our sector capacity remains up to date with latest developments.
Initiate and contribute to the systematic review of WASH sector capacity gap analysis, in collaboration with stakeholders, and support the design of initiatives to strengthen capacities systematically.
Partake as a resource person in capacity building initiatives to enhance the competencies of clients/stakeholders.
APPLY ALSO:
Qualifications of UN jobs in Kenya – WASH Specialist:
An advanced university degree in one of the following fields is required: public health, social sciences, behavior change communication, sanitary engineering or another appropriate technical field.
Additional appropriate post-graduate courses that complement/supplement the main degree are required in addition to in-depth knowledge of disease epidemiology.
DEVELOPMENTAL:  A minimum of eight (8) years of professional background in WASH-related programmes for developing countries is required.
HUMANITARIAN: At least four (4) years of work in PHE and humanitarian situations (with UN-Govt-INGO), is needed.
Fluency in English is needed.  Understanding of another official UN language or local language of the duty station is considered as an asset.
If you are looking for moreUN jobs in Kenya, please click here.