Brief details about UN jobs in New York City – INTERN – ADMINISTRATION :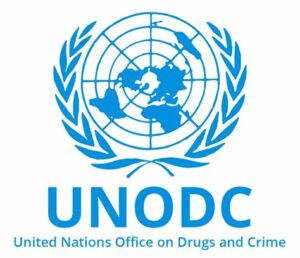 Organization: UNDOS – United Nations Department of Operational Support
Location: New York City
Grade: Internship – Internship
Occupational Groups:

Operations and Administrations

Closing Date: 2023-09-28
About UNODC:
The United Nations Office on Drugs and Crime (UNODC) is a global organization that seeks to make the world safer from drugs, crime, corruption, and terrorism. It was founded in 1997 by combining the United Nations International Drug Control Program (UNDCP) and the Crime Prevention and Criminal Justice Division in the United Nations Office in Vienna. UNODC has approximately 500 staff members worldwide and functions 20 field offices, as well as liaison offices in New York and Brussels. UNODC works to educate people throughout the world about the dangers of drug abuse and to reinforce international action against illicit drug production and trafficking and drug-related crime. UNODC offers practical service and encourages transnational approaches to action in all regions of the world through its global programs and network of field offices. UNODC provides technical service to Member States in the areas of health, criminal justice, and public security, including drug use control and prevention, tackling transnational organized crime, illicit trafficking in drugs, and more. UNODC is dedicated to supporting Member States in implementing the 2030 Agenda for Sustainable Development and the 17 Sustainable Development Goals (SDGs) at its core.
UN jobs in New York City – INTERN – ADMINISTRATION  tasks:
The duties of UN jobs in New York City – INTERN – ADMINISTRATION  are:
Area 1: Executive and Management Support
This track needs good writing, planning, and organizing skills.
 Keep the preparation of senior-level meetings, conferences, and engagements
 Prepare study, analysis, and policy options for improved operational support
 Attend meetings with UN counterparts and committees, and coordinate follow-up to decisions
 Aid in speechwriting, messaging, preparation of reports and background documents
Analytics and Business Intelligence
This track focuses on working with data and data models, as well as data visualization.
 Aid to analyze the performance across functions, including human resources, supply chain, uniformed support, planning, and operational support, and administrative support
 Help the analytics teams in preparing data, data models, and surveys
 Develop dashboards and visualizations for senior managers and provide user help
 Asset data mining, optimization, metrics development, and predictive analysis
Strategic and Project Help
This track reaches consulting-like work and draws on conceptualization, PowerPoint, and project management skills.
 Assist to analyze the performance across functional areas, including supply chain, uniformed support, planning and operational support, and administrative support
 Support work on priority projects such as distinct innovation initiatives
 Help design, drafting, and implement strategic priorities such as departmental-wide performance framework, client relationship models, etc.
Communications and Design
This track seeks at applicants with some experience with graphic design, working with the Adobe Creative Suite (e.g., InDesign, Illustrator) and/or background in building websites.
 Design core identity products that illustrate corporate vision, mission, and values
 Design and prepare content/copy for corporate briefings, presentations, fact sheets, and snapshots
 Help the development of websites, including layout, content, look and feel
 Provide design help across a range of print and online products
APPLY ALSO:
UN jobs in New York City – INTERN – ADMINISTRATION qualifications:
The requirements of UN jobs in New York City – INTERN – ADMINISTRATION  are:
 be enlisted in a graduate school programme (second university degree or equivalent, or higher);
be enlisted in the final academic year of a first university degree programme (minimum bachelor's level or equivalent); or
 have graduated with a university degree (as defined above).
Work Experience
No working background is needed to apply for the United Nations Internship Programme. Your training, education, advance course work or skills should benefit the United Nations during your internship.
Languages
English and French are the working languages of the United Nations Secretariat. For the position(s) advertised, fluency in English is required. Understanding of another official United Nations language is an advantage.
If you are looking for more UN jobs in New York City, please click here.