Brief details about UN jobs in New York – Disability Inclusive Localization Consultant: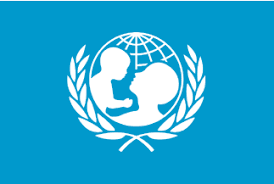 Organization: UNICEF – United Nations Children's Fund
Location: New York City
Grade: Consultancy – Consultant – Contractors Agreement
Occupational Groups:

Human Rights
Civil Society and Local governance
Disability Rights

Closing Date: 2023-06-29
About UNICEF:
Information about the organization that has offered the UN jobs in New York – Disability Inclusive Localization Consultant job:
UNICEF, or the United Nations Children's Fund, is an agency of the United Nations that donate humanitarian and developmental support to children over the world. It was originally initiated in 1946 to give emergency food and healthcare to children and mothers in countries devastated by World War II. UNICEF works in over 190 countries and territories to defend the rights of every child, especially those who are vulnerable. Its activities include giving immunizations, disease prevention, and treatment for children and mothers with HIV, as well as strengthening childhood and maternal health. UNICEF relies wholly on voluntary contributions from governments and private donors.
Tasks of UN jobs in New York – Disability Inclusive Localization Consultant:
Maintain track of the project implementation plan and flag any delays or other issues
Prepare project reports and other donor requirements, based on inputs from UNICEF and partners involved in project performance
Provide aid to the effective functioning of Project Coordination Group, including compiling the agenda, preparing background materials, documenting agreements and action points and updating shared folders to be accessible to all members
Provide close help to partnership arrangements between UNICEF and IDA/CBM Global, including working with relevant administrative focal points to ensure that all requirements are met, and monitoring budget expenditure
Help coordination of feedback on project outputs, including training materials, ensuring that all inputs are noted and addressed
50% time – Help UNICEF and partners to strengthen equitable partnerships with local and national OPDs, as part of a broader localization agenda:
Work closely with UNICEF Partnerships colleagues in NYHQ to recognize feasible modalities for COs to partner with OPDs
Work with the Disability Section in NYHQ and with regional offices to document good techniques in partnership with OPDs in humanitarian contexts
Develop and deliver capacity building for UNICEF team and partners on building equitable partnerships with OPDs in humanitarian action
Work closely with EMOPS colleagues in NYHQ to incorporate a disability lens into UNICEF guidance, policy and training on localization
APPLY ALSO:
Qualifications of UN jobs in New York – Disability Inclusive Localization Consultant:
 Education
Advanced degree in Project Management, Humanitarian Assistance, International Development, Disability Studies, Social Science, or connected fields
Fluency in English (written and verbal) is needed. Knowledge of another official UN language (Arabic, Chinese, French, Russian or Spanish) is an asset.
Work experience
A minimum of five (5) years of progressively professional background in supporting project management and implementation in international organizations
Knowledge of and commitment to the rights of persons with disabilities is a requirement
Strong organization and writing skills are fundamental
Background engaging with national and local organizations, especially with organizations of persons with disabilities, in humanitarian action is a strong asset
Background with multi-partner projects is highly desirable
Acquaintance with humanitarian action systems and processes is an asset
If you are looking for more UN jobs in New York, please click here.