Brief details about UN jobs in Paris – Associate Project Officer Natural Heritage: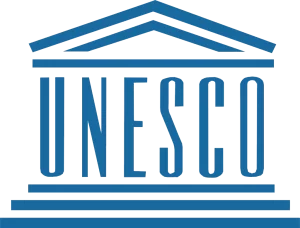 Organization: UNESCO – United Nations Educational, Scientific and Cultural Organization
Location: UN jobs in Paris
Grade: Junior level – P-2, International Professional – Internationally recruited position
Occupational Groups:

Project and Programme Management

Closing Date: 2023-06-28
About UNESCO:
Information about the organization that has offered the UN jobs in Paris – Associate Project Officer Natural Heritage job:
UNESCO, or the United Nations Educational, Scientific and Cultural Organization, is a specialized agency of the United Nations aimed at promoting world peace and security through international cooperation in education, arts, sciences, and culture. Here are some key facts about UNESCO:
Mission: To contribute to the building of a culture of peace, the eradication of poverty, sustainable development, and intercultural dialogue through education, the sciences, culture, communication, and information
Members: UNESCO has 195 Members and 8 Associate Members It also has partners in the non-governmental, intergovernmental, and private sector
Headquarters: UNESCO's headquarters are located in Paris, France
Field Offices: UNESCO has more than 50 field offices around the world
Programs: UNESCO works to ensure that every child and every citizen has access to quality education. It also promotes cultural heritage and the equal dignity of all cultures
Tasks of UN jobs in Paris – Associate Project Officer Natural Heritage:
Provide help to the implementation of selected field projects on natural heritage in  Africa, in particular activities funded in sites included on the List of World Heritage in Danger, through the contribution of Norway to the World Heritage Fund: in accordance with UNESCO's results-based management (RBM) approach, contribute to  partner identification and project design in consultation with relevant stakeholders, assist in contract preparation and project monitoring and reporting, as well as provide support to communication activities.
Back the coordination of UNESCO's contribution to the implementation of the Rapid Response Facility (RRF), including the review of RRF grant applications in consultation with relevant experts and regional units of UNESCO, the preparation of administrative and contractual arrangements with programme partners, and
help the communication and outreach activities of the facility.
Long Description
Contribute to the performance and provide technical support to other assigned voluntary contribution funded projects and activities of the Natural Heritage Unit, including activities related to World Heritage and climate change funded by Sweden.
Help in the application and development of data and information management systems, notably on the use of geospatial data to support the implementation of activities related to the work programme of the unit.
In line with unit work plans, contribute to the preparation of capacity-building workshops, training material, policy briefs and data collection on natural heritage in coordination with appropriate partners, including the Advisory Bodies to the World Heritage Committee.
Help efforts to expand the project portfolio of the Natural Heritage Unit by preparing project proposals, notably focused on World Heritage and climate change, in collaboration with other relevant UNESCO Sectors and programmes.
Help communication and outreach activities of the Natural Heritage Unit, including the preparation of communication resources and technical reports as agreed.
APPLY ALSO:
Qualifications of UN jobs in Paris – Associate Project Officer Natural Heritage:
Education
Advanced university degree (Master's or equivalent) in environmental sciences, natural heritage or a connected field.
Work Background 
A minimum of two (2) years of applicable professional work experience in the areas of environmental conservation and/or science, natural heritage or a related field, with preferably one (1) year acquired at international level.
Appropriate experience in project coordination and management, notably in designing, monitoring and implementing projects in environmental sciences or natural heritage.
Skills/Competencies
Outstanding coordination skills and ability to maintain good and effective working relations with a variety of stakeholders and external partners, including within the scientific community.
Outstanding analytical skills, in particular the ability to collect, synthesize and analyse information from various sources and communicate effectively on work results.
Capability to work in intercultural context.
Capability to take initiative, and organize and prioritize work to meet established deadlines, with a close attention to detail and quality of work.
Expertise in international associations with demonstrated ability to address complex issues, which can be of a sensitive nature.
Adequate IT skills (Excel, Word, Outlook, PowerPoint, etc.).
Languages
Excellent understanding of either English or French and good knowledge of the other language.
If you are looking for more UN jobs in Paris, please click here.