Brief details about UN jobs in South Sudan – Education Office: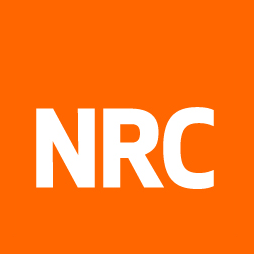 Organization: NRC – Norwegian Refugee Council
Location: UN jobs in South Sudan
Grade: Level not specified – Level not specified
Occupational Groups:

Education, Learning and Training

Closing Date: 2023-06-30
About NRC:
The Norwegian Refugee Council (NRC) is an autonomous humanitarian organization helping people forced to flee. We work in emergencies across more than 31 countries, providing emergencies and long-term assistance to millions of people every year. We stand up for individuals forced to flee, advocating their rights. NORCAP, our global provider of expertise, helps improve the international and local capability to prevent, prepare for, respond to and recover from crises. NRC also conducts the Internal Displacement Monitoring Centre in Geneva, a global leader in reporting on and advocating for people displaced within their own country.
UN jobs in South Sudan – Education Office tasks:
The duties of UN jobs in South Sudan – Education Office are:
Commitment to NRC policies, guidelines, and procedures
Contribute to education process development, project proposals, and provide inputs on needs and gaps.
Handle and implement delegated portfolio of education activities (activities, procurement, project documentation and reporting) as delegated from the line manager in line with proposals, strategies and donor requirements and ensure high technical quality.
Assure proper filing of documents.
Break down the annual functional plans into weekly, monthly, and quarterly implementation plans.
Prepare and provide standard progress reports to the line manager including other documents as required by management.
Assure that projects target beneficiaries most in need of protection, and explore and access new and better ways to assist.
Foster and share ideas for improvement and necessary changes in the activities.
Liaise and cooperate with relevant local authorities and other key stakeholders.
Advance the rights of IDP/returnees in line with the advocacy strategy.
Specific duties:
Conduct reviews , responses, and coordinate with stakeholders.
Run community mobilization to get children back to school especially girls and other marginalized groups.
Works to recognize, mobilize, and train PTAs/SMCs including teachers.
Familiarize SMCs/PTAs- in their roles in the targeted primary schools.
Follow up with the procurement team on the needed items to be bought.
Works to assure child and gender friendly, conflict sensitive EIE response at all phases.
Document reconciliation, archiving and scanning i.e., Waybills, PRs GRNs Clearances, reports, distribution lists, etc. and store them in the office 365 filling tree regularly.
Plan, monitor and asses the emergency education activities.
Coordinate with the education protection and WASH team.
Follow the project procedures and specifications all the time.
Provide inputs on case studies, best practices and lessons learned from implemented activities.
Establish and sustain relationship between the community/ beneficiaries and the organization through effective coordination in the field.
Illustrate NRC on field level education activities.
Take accountability for any materials, tools, vehicles, communication equipment provided by NRC
Any other assignment relevant to the position as requested by the supervisor
APPLY ALSO:
UN jobs in South Sudan – Education Office qualifications:
The requirements of UN jobs in South Sudan – Education Office are:
Minimum first-level university degree in relevant and connected field.
Minimum 2 years of background working in a humanitarian/recovery context and specific
Experience in education. 
Background in protection mainstreaming, desirable.
Background from working in complex and volatile contexts.
Documented results related to the position's responsibilities.
Understanding about own leadership skills/profile.
Fluency in English, both written and oral. Knowledge of local language and context will be an added advantage.
Context/ Specific skills, knowledge, and background: 
Capability to initiate, develop, plan, and implement an integrated Programme.
Background in community mobilization and conducting outreach activities.
Outstanding communication (spoken and written) skills, including the ability to explain and present technical information.
Political and cultural awareness and experience of working where insecurity is a major issue
Capability to work independently in a result oriented multi-tasking and multi-cultural environment and manage conflicting priorities.
Sensitiveness to the needs and priorities of disadvantaged populations (minority groups etc.)
Demonstrated background of integrating gender and diversity issues
If you are looking for more UN jobs in South Sudan, please click here.