Brief details about UN jobs in Turkey – Driver-Clerk: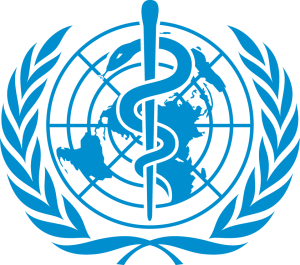 Organization: WHO – World Health Organization
Location: UN jobs in Turkey , Ankara
Grade: Administrative support – GS-3, General Service – No need for Higher Education – Locally recruited position
Occupational Groups:

Administrative support
Logistics
Transport and Distribution

Closing Date: 2023-06-30
About WHO:
Information about the organization that has offered the UN jobs in Turkey – Driver-Clerk job:
The World Health Organization (WHO) is a technical agency of the United Nations accountable for international public health. It was founded in 1948 and is headquartered in Geneva, Switzerland, with six regional offices and 150 field offices worldwide.WHO's mission is to encourage health, maintain the world safe, and serve the vulnerable, guided by science and committed to the well-being of all people. The organization works with governments, civil society, international organizations, foundations, advocates, researchers, and health employees to advance the health and security of al.WHO's areas of involvement include public health, AIDS, malaria, tuberculosis, dengue, and more. The agency is led by a director-general appointed by the WHO Secretariat, which carries out routine operations and helps implement strategies.
Tasks of UN jobs in Turkey – Driver-Clerk:
 Drives office vehicles for the transportation of Head of Country Office, the country office staff and other authorised personnel in connection with their official duties. Drives office vehicles in country or other countries when required. Applies knowledge of driving regulations, safety requirements, traffic and conditions and most desirable routes to undervalue travel time. Loads and unloads baggage, parcels, documents, goods or supplies. Logs official trips, daily mileage, gas consumption, oil changes, greasing, etc.
 Responsible for the day-to-day maintenance of the assigned office vehicle: checks oil, water, battery, brakes, tires, etc., conducts minor repairs and arranges for other repairs and ensures that the office vehicle is kept clean.
 Meets authorized personnel at the airport and facilitates immigration and customs formalities as required. Provides logistical assistance to the country office staff and international visiting experts and consultants, such as with visas, air tickets, customs formalities, hotel accommodation and transportation.
 Delivers and gathers mail, documents and other items. Makes minor purchases and collects urgently required goods from local suppliers on demand. Processes customs clearance of goods including follows up with customs authorities, local authorities and technical and administrative staff in HQ and EURO. Collects goods from customs with due regard to routine customs regulations and formalities; makes or collects payment for goods if required.
 Performs as back up to administrative personnel, including administration of small portions of cash advances from CO petty cash. Engages in negotiation, liaison and coordination with local authorities as required to facilitate smooth running of vehicle movements in the designated area. Assists with office maintenance, printing, scanning and photocopying of documents, as well as general logistics in connection with meetings and other events. Answers and acts on routine telephone calls in connection with such tasks, and brings matters to the attention of relevant staff members. Assists and or cover for the AA in the area of office logistics, such as: helping in maintaining logistic records, management of inventory and communication systems in compliance with WHO established rules and procedures. Assists the AA in local and international procurement of office supplies and equipment.
 Takes appropriate precautions for the security of the office vehicle and its contents when left unattended.
Ensures that the office vehicle is properly kept (in the garage or on the secured car park) during non-working hours.
 Assures that all rules, regulations and local requirements are adhered to in the event of involvement in an accident.
 Conducts other related duties as required.
APPLY ALSO:
Qualifications of UN jobs in Turkey – Driver-Clerk :
Education
 Equivalent to secondary education. Driver's license.
Experience
At least four years' work background as a driver; safe driving record.
Skills
Understanding of driving rules and regulations and chauffeur courtesies. Skills in minor vehicle repair. Some knowledge in and experience of application of PC software technologies, as well as in the use of photocopiers and printers.
Language Skills
Essential: Expert understanding of English. Expert knowledge of Turkish.
Desirable: Medium knowledge of Russian, French or German.
If you are looking for more UN jobs in Turkey, please click here.