Brief details about UN jobs in WFP – Supply Chain Officer: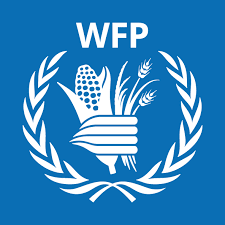 Organization: WFP – World Food Programme
Location: UN jobs in UAE, Abu Dhabi
Grade: Consultancy – International Consultant – Internationally recruited Contractors Agreement
Occupational Groups:

Statistics
Logistics
Information Technology and Computer Science
Transport and Distribution
Supply Chain

Closing Date: 2023-07-06
About WFP:
Information about the organization that has offered the UN jobs in UAE – Supply Chain Officer job:
The World Food Program (WFP) is the top humanitarian agency that provides food aid in dire situations and collaborates with locals to boost nutrition and resilience. The United Nations created it in 1961 to aid in reducing global hunger. 80 nations are home to WFP offices, which have its main headquarters in Rome. The biggest humanitarian organization in the world, it is also the main supplier of school meals. In order to promote nutrition initiatives, policies, and programs, such as school meals and food fortification, WFP collaborates with governments, other UN agencies, NGOs, and the corporate sector.
Tasks of UN jobs in UAE – Supply Chain Officer:
Provide VTS platform help to WFP offices, such as managing user access, configuration management, providing information, etc.
Liaise with WFP technical staff and/or provider to solve supports requests of a technical nature.
Generate/prepare VTS-based KPI reports periodically and/or on-demand of Cos.
Collect and update billing information for VTS units in use, and support VTS airtime subscription management.
Maintain record of support requests, and type of request for development, performance, and training purposes.
Help with the return/replacement of faulty devices and components.
Align VTS data with the corporate fleet management system.
Coordinate and perform trainings (Webinars, online trainings, or physical training).
Provide administrative and logistics aid required for the successful implementation of project activities.
Help in the preparation of project documents and communications products.
Launch other related tasks and duties when required.
APPLY ALSO:
Qualifications of UN jobs in UAE – Supply Chain Officer:
Education
University degree in Business, Logistics, Data Management, Engineering or connected fields.
Experience and essential requirements
Minimum one year of appropriate professional experience in logistics, business analytics, system design, and transport tracking systems;
Outstanding communication and organizational skills.
Command in MS Office (Word, Excel, Power Point), Python would be a plus
Fluency (C-level) in English is needed, speaking another UN language will be an advantage (mainly Arabic and/or French)
Adequate English writing skills and ability to create reports to present findings of data analysis.
Knowledge of WFP's logistics practices is considered an advantage
Language
Proficiency in English is needed and intermediate knowledge of another official UN language desirable.
If you are looking for more UN jobs in UAE, please click here.