Brief details about UN jobs in UNODC – Procurement Assistant: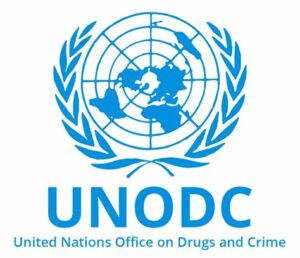 Organization: UNODC – United Nations Office on Drugs and Crime
Location: Nairobi
Grade: Administrative support – GS-6, General Service – No need for Higher Education – Locally recruited position
Occupational Groups:

Administrative support
Procurement

Closing Date: 2023-07-19
About UNODC:
Information about the organization that has offered the UN jobs in UNODC – Procurement Assistant job:
The United Nations Office on Drugs and Crime (UNODC) is a global organization that seeks to make the world safer from drugs, crime, corruption, and terrorism. It was founded in 1997 by combining the United Nations International Drug Control Program (UNDCP) and the Crime Prevention and Criminal Justice Division in the United Nations Office in Vienna. UNODC has approximately 500 staff members worldwide and functions 20 field offices, as well as liaison offices in New York and Brussels. UNODC works to educate people throughout the world about the dangers of drug abuse and to reinforce international action against illicit drug production and trafficking and drug-related crime. UNODC offers practical service and encourages transnational approaches to action in all regions of the world through its global programs and network of field offices. UNODC provides technical service to Member States in the areas of health, criminal justice, and public security, including drug use control and prevention, tackling transnational organized crime, illicit trafficking in drugs, and more. UNODC is dedicated to supporting Member States in implementing the 2030 Agenda for Sustainable Development and the 17 Sustainable Development Goals (SDGs) at its core.
Tasks of :
 Check, record and prioritize purchasing requests and obtain additional information/documentation as required; provide assistance to requisitioners in preparing scope of work and specifications of goods and services; propose product substitutions consistent with requirements to achieve cost savings; determine the availability of funding sources.
 Launch direct liaison with clients for acquisition planning, ensuring that required delivery dates can be met.
 Recognize and recommend sources of procurement; undertake market research to identify vendors.
 Produce tender documents (e.g. Invitations to Bids, Requests for Proposals and Requests for Quotation) based on the nature of the requirements and cost of procurement involved.
 Prepare abstracts of offers and collect data contained in quotations, proposals and bids to determine which supplier can deliver the required goods/services at the best terms and lowest costs possible with due consideration to quality, delivery time, prompt payment and other discounts, transportation costs, etc.
 Enter into the negotiation of terms and conditions of orders under the guidance of Procurement Officers; obtain credit and other data on proposed suppliers.
 Finalize purchase orders and contracts for approval by the Procurement Officer; may authorize purchases in line with delegated signature authority, and, if required, prepare submission to the Contracts Committee for check and subsequent approval by the authorized official.
 Resolve issues/problems related to delivered goods, including discrepancies between purchase orders and items/quantities shipped or obtained; prepare and sign Return to Vendor forms for unacceptable and/or damaged goods received.
 Keep relevant internal databases and files; keep track of any contractual agreements, direct provisioning contracts, etc. and inform affected users of contractual rights and obligations.
 Liaise with Financial Resources Management Unit and other relevant stakeholders for matters related to vendor payments, as may be required.
 Actively partake in Vendor Database management to ensure that vendors are fully registered with the correct commodity codes.
 Study, retrieve and present information from a variety of internal and external sources on sources of supply, vendors by commodity, etc., as well as obtain specifications for new products and equipment on the market.
 Draft a mixture of correspondence.
 Manage, assign and review the work of more junior staff.
 Help with the collection and analysis of data as well as preparation of data presentations and reports for information sharing, responding to queries, knowledge management, planning and decision making.
 Aid with visualizations and updating information material such as web pages or brochures.
 Conduct other work-related duties as assigned.
APPLY ALSO:
Qualifications of UN jobs in UNODC – Procurement Assistant:
Education
A high school diploma or equal is required. A recognized first-level university degree (Bachelor's degree or equivalent) may be accepted in lieu of two years of required work experience. A CIPS Level 4 Diploma in Procurement and Supply is required.Work Experience
A minimum of seven years (or five years in combination with a first-level university degree (Bachelor's degree or equivalent)) of progressively responsible experience in procurement, contracts management, administration or related area is needed
Background in identifying vendors and working with vendor databases is required.
Work background with an ERP (Enterprise Resources Planning) system is required.
Background in procurement and contract management in an international organization or within the United Nations system or public international organization is desirable.
Background in procurement, contract management and equipment delivery in the region is desirable.
Work background in SAP (System, Applications & Products)/Umoja is desirable.
Languages
English and French are the working languages of the United Nations Secretariat. For the post advertised, fluency in oral and written English is required. Knowledge of another official United Nations language is an advantage.
If you are looking for more UN jobs in UNODC, please click here.