Brief details about UN jobs in USA – Business Analyst at UNICEF: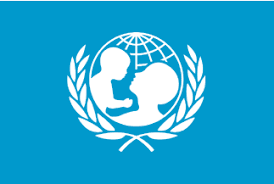 Organization: UNICEF – United Nations Children's Fund
Location: New York City
Grade: Mid level – P-3, International Professional – Internationally recruited position
Occupational Groups:

Operations and Administrations
Sustainable trade and development
Project and Programme Management
Sustainable Business Development

Closing Date: 2023-07-03
About UNICEF:
UNICEF, or the United Nations Children's Fund, is an agency of the United Nations that donate humanitarian and developmental support to children over the world. It was originally initiated in 1946 to give emergency food and healthcare to children and mothers in countries devastated by World War II. UNICEF works in over 190 countries and territories to defend the rights of every child, especially those who are vulnerable. Its activities include giving immunizations, disease prevention, and treatment for children and mothers with HIV, as well as strengthening childhood and maternal health. UNICEF relies wholly on voluntary contributions from governments and private donors.
UN jobs in USA – Business Analyst at UNICEF tasks:
The duties of UN jobs in USA – Business Analyst at UNICEF are:
Work instantly with the external company to complete the CPX development, testing and roll out
Help the management and execution of sprints in collaboration with the technical team and the vendor to develop CPX remaining modules
Lead the collaboration during the full software development phase, acting as the bridge between the business owners, specialized teams, and key stakeholders
Help the technical team in addressing integration needs between CPX and other UNICEF systems including Vision, eTools, RAM etc.
Direct the quality assurance activities including functional and user acceptance testing
Triage and resolve issues surfaced through testing by escalating to technical team
Help the launch and roll-out of CPX (this may include travel to country offices for direct support)
Help in the development of end user training materials and user support documentation
Asset monitoring project activities and timeline; and ensure any risks and issues are flagged and addressed timely
Manage the system piloting and ensure timely bug-fixing and system enhancement based on the feedback from the pilot
Operate as support desk for end-users in country and regional offices in the utilization of CPX
Manage the maintenance contract with the external company
Any other appropriate work assigned by the supervisor
APPLY ALSO:
UN jobs in USA – Business Analyst at UNICEF  qualifications:
The requirements of UN jobs in USA – Business Analyst at UNICEF are:
An advanced university degree (Master's or higher) in Computer Science, Business Administration, Engineering, or alike areas.
*A first University Degree in an appropriate field combined with 2 additional years of professional experience may be accepted in lieu of an Advanced University Degree.
A minimum of five (5) years of appropriate professional experience in business analysis or digital product/project management
Background in software development lifecycle specifically on web based technical solutions
Mastership in iterative methodologies and their application in software project delivery
Mastership in quality assurance and software testing approaches
Background in working on an agile project including executing sprints using a Kanban Board or similar tool
Proven managerial skills including task and time management being conscious of dependencies
Capability to prioritize tasks and show clear progression of deliverables and highlighting any risks
Capability to work under tight deadlines to meet user and project expectations
Strong Microsoft Office Skills preferred (SharePoint, Teams, Excel, Word, PowerPoint, Visio)
Capability to do potential limited travel (specifically to interact with staff in UNICEF Country Offices)
Understanding of UNICEF country planning processes is an advantage but not required
Developing country work background and/or familiarity with emergency is considered an asset.
Fluency in English is needed. Knowledge of another official UN language (Arabic, Chinese, French, Russian or Spanish) or a local language is an asset.
If you are looking for more UN jobs in USA, please click here.