Brief details about UN jobs in USA – Communication Specialist: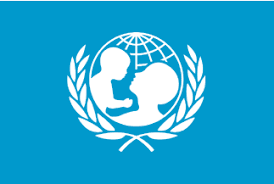 Organization: UNICEF – United Nations Children's Fund
Location: New York City
Grade: Mid level – P-3, International Professional – Internationally recruited position
Occupational Groups:

Political Affairs
Social Affairs
Legal – Broad
Communication and Public Information

Closing Date: 2023-07-01
About UNICEF:
Information about the organization that has offered the UN jobs in USA – Communication Specialist job:
UNICEF, or the United Nations Children's Fund, is an agency of the United Nations that donate humanitarian and developmental support to children over the world. It was originally initiated in 1946 to give emergency food and healthcare to children and mothers in countries devastated by World War II. UNICEF works in over 190 countries and territories to defend the rights of every child, especially those who are vulnerable. Its activities include giving immunizations, disease prevention, and treatment for children and mothers with HIV, as well as strengthening childhood and maternal health. UNICEF relies wholly on voluntary contributions from governments and private donors.
Tasks of UN jobs in USA – Communication Specialist:
Social Policy and Social Protection Communication strategy implementation:
Plan, enforce and coordinate effective social policy communication and advocacy, as per the key deliverables of the existing Goal Area 5 (every child has access to inclusive social protection and lives free from poverty) communications strategy, including:

Develop annual transmission workplan for UNICEF's Social Policy and Social Protection section.
Produce and regularly update key transmissions and advocacy moments calendar and disseminate widely.
Sustain and lead an active social policy communications global working group (regional and HQ social policy and communications colleagues, to support elevate RO/CO social policy communications).
Keep and update a repository of key social policy communications initiatives at HQ, RO and CO level, regularly updating the social policy communications SharePoint site.
Helping communications around several external global events, publication launches, and international days on all thematic areas of social policy work. This includes creating event flyers, social media packages, videos, and internal communications pieces, supporting media communications in coordination with the Division of Global Communications and Advocacy.
Develop key social policy messages for key moments, in cooperation with social policy specialists and DGCA.
Active outreach to CO and RO social policy and transmissions colleagues ahead of specific high-profile communications and advocacy events/campaigns and provide visibility to these at global level.
Analyze the usefulness of the social policy communications strategy, approach and activities.
Asset planning/knowledge management specialist with drafting and dissemination of social policy newsletter.

Propose new guidelines and innovative ideas as part of the communications strategy process
Work with advocacy and partnerships focal point to improve external social policy positioning and resource mobilization (RM) strategies
APPLY ALSO:
Qualifications of UN jobs in USA – Communication Specialist:
An advanced university degree (Master or higher) in Public Policy, Political Science, International Relations, International Development, Public Administration, Economics, Communication, or another relevant technical field is needed.
A minimum of five (5) years of progressively responsible and appropriate professional work experience in advocacy/ campaigning and communications is required.
Background in communication strategies, with clear theories of change, with specific, measurable and timebound objectives and performance indicators.
A track record of achieving or contributing to tangible policy change.
Proven background in deploying a range of communication tactics based on a clear theory of change.
Background in building and maintaining a network of stakeholders, and in working with coalitions.
Professional and current in digital and social media content and audience trends as well as in managing online platforms and channels. Experience in media relations.
Strong communicator with an emphasis on being able to present complex policy ideas in succinct, engaging ways through campaign narratives and creative tactics.
Understanding of children's rights, public policy, international development and humanitarian issues.
Illustrated experience in Social policy communications and messaging
Background in advocacy at the international level is an asset.
Fluency in English (written and verbal) is needed. Knowledge of another official UN language (Arabic, Chinese, Russian, French or Spanish) is an asset.
If you are looking for more UN jobs in USA, please click here.