Brief details about UN jobs UAE – Senior PPH Associate: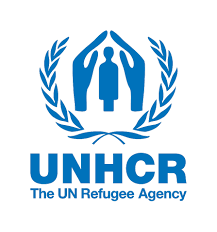 Organization: UNHCR – United Nations High Commissioner for Refugees
Location: UN jobs UAE , Abu Dhabi | Dubai
Grade: Level not specified – Level not specified
Occupational Groups:

Public, Private Partnership

Closing Date: June 29 , 2023
About UNHCR:
Information about the organization that has offered the job:
The United Nations High Commissioner for Refugees (UNHCR) is a  worldwide organization dedicated to saving lives, protecting rights, and building a better future for refugees, forcibly displaced communities, and stateless people. They work to make sure that everyone has the right to seek asylum and find safe refuge, having fled violence, persecution, or war at home. UNHCR has been setting essential protection and assistance to refugees, asylum-seekers, internally displaced, and stateless people since 1950. They have a presence in many countries around the world, and give information and assistance to refugees, asylum-seekers, and stateless people.
Tasks of UN jobs UAE – Senior PPH Associate :
Back PSP MENA fundraisers to reach their intended targets, including responding in a timely manner to requests and queries regarding UNHCR programmes and operations.
 Coordinate closely with PSP Project Support Unit (PSU) at HQ to provide content on UNHCR needs that will petition to PSP MENA donors, including regular updates on funding gaps and opportunities.
 Aid in the negotiation, in close collaboration with fundraisers, PSU, HQ, Regional Bureaux and field counterparts, specific funding requests to find solutions that both meet donor requirements and organizational priorities.
 Help the finalization of grant agreements, as required, on detailed budgets, activities to be implemented, donor reporting and visibility requirements and funding space in close coordination with PSU, operations and Regional Bureaux.
 Assure contributions are in line with internal UNHCR processes, including the contribution management processes, and that income is properly recorded.
 Develop fundraising materials (proposals, concept notes and reports) from raw data received from PSU, functions and Regional Bureaux, and ensuring they are UNHCR brand-compliant and aligned with UNHCR organizational priorities and key messages. Ensure that content and budgets of such fundraising materials is valid, and that projects and activities funded by private donors can be reliably implemented in order to support further giving and avoid reputational risks for UNHCR.
 Assure timely and accurate reporting on implementation of funded projects, by obtaining, drafting and compiling information from relevant sources within UNHCR. This entails obtaining regular updates on implementation from PSU and field operations.
 Aid in coordinating PSP MENA field missions with respective focal points in each region, as per the guidance for PSP field missions, including support to PSP MENA focal point for the coordination of PSP missions (globally) to operations in MENA.
 Support in the yearly exercise of mapping out Zakat-compliant activities in UNHCR operations globally in close coordination with the PSU focal point for Islamic Philanthropy (IP) and the IP team at PSP MENA, assuring Zakat-compliance of proposed activities, and compiling (as well as constantly updating) a master list that will be shared with the PSP network.
 Aid with developing fundraising material, including diversification of IP products, in close coordination with the IP team at PSP MENA.
 Assure the yearly internal Zakat-compliance review is carried out in a timely manner, for all Zakat receiving operations, in close coordination with the PSU focal point for IP and the IP team at PSP MENA.
 Conduct other tasks as required.
APPLY ALSO:
Qualifications of UN jobs UAE – Senior PPH Associate:
 Education
 Secondary education with preferably a degree in Business Administration, Programme or Project Management, and/or other connected fields.


 Work Experience

 Minimum 4 years relevant background with High School Diploma; or 2 years relevant work experience with Bachelor or equivalent or higher, preferably with UNHCR or another UN Agency, with experience in fundraising focusing on donor management (major donors, corporate partners and faith-based giving) and/or programme and project management.
 Background in account/relationship and project management.
 Background working with individuals and business leaders in the Gulf region, and strong knowledge of the Gulf and Arab market and cultural trends.
 Field background is preferable.
 Language
 Fluency in written and spoken Arabic language is Essential and prospects should have excellent command over English language.
If you are looking for more UN jobs UAE, please click here.