Brief details about UNjobs in Asia – Procurement Intern at UNDP: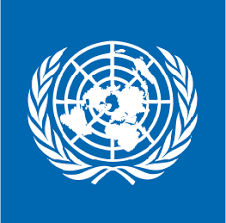 Organization: UNDP – United Nations Development Programme
Location: UNjobs in Asia , Ankara | Istanbul
Grade: Internship – Internship
Occupational Groups:
Closing Date: 2023-06-26
About UNDP:
Information about the organization that has offered the UNjobs in Asia – Procurement Intern at UNDP job:
UNDP Programe is well arranged and manifestly image Albania's improvement priorities articulated in the National Strategy for Development and Integration as well as in the Albania-United Nations Sustainable Development Cooperation Framework 2022-2026. Our Programme is alike with the UNDP Global Strategic Plan. It is  contributed towards the European Union Integration Agenda through several European Union acquis chapters. The Programme contributes to the goals of several Sustainable Development Goals. Furthermore, Based on its reputation and strength as a UN system integrator for Agenda 2030 and trusted impartial partner, UNDP will set economic transformation and eradication of multidimensional poverty and establish systems that address risk disasters and social injustice within the SDGs. In addition ,The key component of UNDP's means will be integration and innovation.
UNjobs in Asia – Procurement Intern at UNDP tasks:
Helping with the procurement process IRH under the guidance of procurement procedures.
Communicating with assigned suppliers.
Creating categorization and documentation for all procurement submissions.
Arranging and maintaining digital records and documents related to procurement activities.
Contributing to the fulfillment of daily office duties and tasks.
Providing help for any other additional procurement-related activities, as assigned.
APPLY ALSO:
UNjobs in Asia – Procurement Intern at UNDP qualifications:
Education:
Applicants to the UNDP internship programme must at the time of application meet one of the following requirements:
be enlisted in a graduate school programme (second university degree or equivalent, or higher); or
be enlisted in the final academic year of a first university degree programme (minimum Bachelor's level or equivalent); or
have graduated with a university degree (as defined in (a) and (b) above) in a degree programme in a appropriate discipline (Procurement, Logistics, Supply Chain Management, Finance, Business Administration, Social Sciences) and, if selected, must start the internship within one-year of graduation.
be enlisted in a postgraduate professional traineeship program and undertake the internship as part of this program.
Background:
Working background in procurement and/or finance is an asset, but not required.
Professional with managing Microsoft Excel spreadsheets, databases and any ERP systems.
A desire to work with and gain the confidence and respect of people with different language, national and cultural backgrounds.
Language skills:
Written and spoken proficiency in English and Turkish.
Any Other UN Language would be a support.
If you are looking for more UNjobs in Asia, please click here.