Brief details about WFP jobs in Ethiopia – Monitoring Assistant: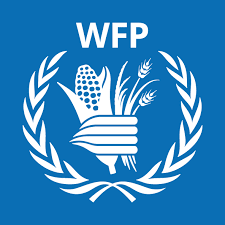 Organization: WFP – World Food Programme
Location: WFP jobs in Ethiopia , Addis Ababa
Grade: Administrative support – Administrative Services and Support – Generally no need for Higher Education
Occupational Groups:

Administrative support
Monitoring and Evaluation

Closing Date: 2023-07-04
About WFP:
Information about the organization that has offered the WFP jobs in Ethiopia – Monitoring Assistant job:
The World Food Program (WFP) is the top humanitarian agency that provides food aid in dire situations and collaborates with locals to boost nutrition and resilience. The United Nations created it in 1961 to aid in reducing global hunger. 80 nations are home to WFP offices, which have its main headquarters in Rome. The biggest humanitarian organization in the world, it is also the main supplier of school meals. In order to promote nutrition initiatives, policies, and programs, such as school meals and food fortification, WFP collaborates with governments, other UN agencies, NGOs, and the corporate sector.
Tasks of WFP jobs in Ethiopia – Monitoring Assistant:
 Verify the planned activities and distribution of food or non-food items, reporting issues or discrepancies to the supervisor for timely resolution of problems and to ensure that the quantity distributed and the quality of the operation is in line with WFP standards.
 Sustain information records and monitoring plan documentation, such as records of commodity movements and programme checklists, in order to assist in the effective delivery and distribution of food items or non-food items.
 Collate service programme(s) data in accordance with clear direction, in order to support programme reviews and informative decision-making.
 Liaise with collaborating partners and internal counterparts to gather feedback and comments to support programme reviews and improve services.
 Obtain and collate comments and feedback from cooperating partners, beneficiaries, and beneficiaries, to support identifying programmatic issues with a view to fostering efficient operations.
 Provide direction for cooperating partners on WFP operational practices, monitoring tools and methods in order to support them to complete self-monitoring tasks and to contribute to the visibility of WFP in the coverage areas.
Prepare field mission reports to document programme performance.
 Follow set emergency response processes and methods for emergency food assistance.
APPLY ALSO:
Qualifications of WFP jobs in Ethiopia – Monitoring Assistant:
Education:
Completion of secondary school education with substantial years of working background in Monitoring. Bachelor's degree in Economics, Sociology, Statistics, Agriculture, Social Sciences, Nutrition, Rural Development,  Public Health, Educational Planning, Monitoring and evaluation or any other connected field is an added advantage
Experience:
Minimum four years of illustrated experience in  monitoring emergency relief, school feeding, nutrition, early recovery and rural resilience interventions. In addition, having ample experience on food security data collection, data  analysis and interpretation is an benefit.
Language:
Fluency in both verbal and written communication in English is required. Knowledge of the duty place is an added advantage
If you are looking for more WFP jobs in Ethiopia, please click here.