Ultimate Guide to Land your dream job at United Nation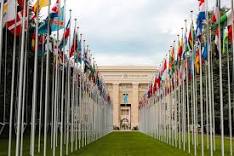 The United Nations is probably one of the most well-known organizations in the world. Around the world, wherever the UN is present, it is widely considered as a symbol of peace, collaboration, and development.
Here you can find Essential things to know about the UNITED NATION.
The process to land your dream job at the UN is provided in
1. Enlist as a UN Volunteer
The UN has a large, well-managed system of recruiting and mobilizing volunteers to assist with emergency responses, peacekeeping, and longer-term development work. I know people who started as UN Volunteers and continued on to long and successful UN careers. You can either become a UNV to work in your own country (if you're from a developing nation), be sent overseas, or volunteer online. There are minimum requirements, but there's no upper age limit and these possibilities are hugely valuable for younger and older candidates. You will need to register in the UNV Global Talent Pool and if you meet the requirements, you'll be emailed suitable assignments to consider. There are around 2,000 UNV roles per year so you have a good chance of finding a great chance. I registered for UNV when I was making my own career change and – while I found a different path – I was emailed lots of really interesting volunteer roles. UNVs receive a living allowance to cover their basic needs, medical insurance and other support.
Find UN volunteer chances here.
2. Join a crisis roster, to answer to emergencies at short notice
It can be tough to fly out to another country with only a day or two's notice, to help respond to an emergency. Not everyone can leave their lives behind so abruptly. But the UN needs to send teams of experts immediately when there's an urgent humanitarian need. This is why most UN agencies keep a 'roster', of people who are available to be sent on short notice to high-profile emergencies. They can then quickly determine people with the right expertise, whether it's in logistics, public health, human rights, communications, advocacy, and more. As with point 2 above, nothing can make you a more effective, compassionate, and informed UN employee than being on the front line in these emergencies. To join an emergency roster, you'll need to look at the websites of individual agencies such as:
3. Working for an NGO in a developing country is a nice Step
This will push you beyond your comfort zone and give you more credibility as a possible UN employee. Every UN job application I've ever filled in has requested if I have experience working 'in the field'. But more importantly, you'll meet and work with people actually concerned by natural disasters, poverty, human rights abuses, and more. You'll learn from them directly: What do they need to improve their daily lives? What do they think is the solution to their situation? What do they hope for, for themselves and their children?
Find NGO jobs in your country here.
4. Find NGOs to work at home
The UN loves to hire people who've cut their teeth working for NGOs in their own countries. NGOs are often not as well-resourced as the UN and their staff are not as well paid. So if someone's worked for an NGO, there's a good prospect they're a hard worker, have held a position with a relatively high level of commitment, and they're in it for the love, not the money. They'll also have worked on alike issues such as poverty reduction, crisis response, human rights, water and sanitation, or sustainable development. And these organizations are built around alike categories of staff to the UN – specialists in programme delivery, communications, advocacy, fundraising, reporting, partnerships, and more. There are people who've moved from NGOs in the UK or Australia, to work for the UN in New York or in countries like Bangladesh. You could start with some of the globally-recognized NGOs such as:
IRC
NRC
DRC
Plan International
5. Find a consultant working opportunity
This can also be a great way to get your foot in the door with the UN, but go in with your eyes open because these working conditions can bring some challenges. The UN frequently advertises consultancies for short-term projects such as assessing how well a program works, producing a report, or giving expert advice on a specific topic, such as working migration. As the central UN website states, a consultant should be a 'recognized authority' or 'specialist' in a field, engaged in an 'advisory' or 'consultative' capacity. However, as it also states, the assignment 'may involve full-time or part-time functions similar to those of staff members.' This is where the lines can get a bit blurred. Advisers can find themselves working for up to four years in roles that are the same as those held by people on more permanent contracts. But as a consultant, you won't get any of the same benefits (no health insurance; paid annual holiday leave; language training; rental subsidy; relocation assistance, and more.)
Find Consultant jobs here.
6. Operate for your foreign assistance
I don't know as many people who've stepped into a position with the UN this way, but it's not uncommon. If you've worked for your government's foreign service, for example, USAID in the US or DFID in the UK, you should understand diplomacy, international relations, multilateral organizations, and other areas – all of which are helpful in UN roles. You also may have had more direct exposure to the UN, for example, you may have worked on joint launches, roundtables, or other events with UN agencies; or you may manage joint funding programmes between your government and the UN. If you're working with your foreign service in a budding country, expat networks are very small; you'll mix professionally and socially with people working for UN agencies, and you may hear about other interesting job options that way.
 7. Apply for specific jobs announced on international UN job sites
This can be the most rigid route of all. My advice: don't rely on this option, particularly if you don't yet have any directly appropriate experience (including one of the other options above).  You may be an amazing prospect, but so are many of the hundreds, or even thousands, of other applicants from around the world, all competing for the same single job. Many of them will have UN or NGO experience, or speak more languages than you. I can't stress enough how small the odds are of getting a UN job this way. I applied for job after job while I was still living in Sydney – even jobs based in some pretty tough locations, which probably had fewer applications – but I never heard back on a single one. Still, it's great research to see what's out there, on sites such as UNjobs. Asia and at the very least you'll get practice applying for UN jobs (which is very different from any other type of job application!)
Check this: How to make a winning application for UN jobs
Tips to get the UN job that you want
 1. Cultivate an international outlook
For the most part, the work done by the UN strives to find out what works in one part of the world. Whether it is in terms of boosting socio-economic development, peace, or security. Then try to see how the lessons learned can be applied or duplicated in another part of the world.
What that signifies is that if you do land a job at the United Nations, you are going to be interacting with people from diverse cultures and backgrounds. Together, you will find common ground so that you can do meaningful work and enact real change.
Part of what I believe helped me through the application process was that I was able to display the fact that I had a very international background. Not only that, I had successfully thrived in various cultures. I had also been able to build things i.e. networks, grass-roots organizations, and neighborhoods, everywhere that I had been.
2. Become a specialist at something
Whatever your qualifications are, know now that for every position you apply to at the United Nations, there are hundreds, if not thousands of people with the same qualifications, or even better.
From my point of view, you have to be an expert at something, anything. You should also be able to illustrate how you can use your expertise to make an influence on the job if you are hired. In my case, while the job description did not immediately ask for it, I knew that I had a flair for design and communication so I was sure to highlight that. You can also join internships to acquire some authority.
Find UN internships here.
3. Be courageous and daring
For most jobs advertised at the UN, it seems that they are looking for experts with tons of experience. At first glance, I think it can be very intimidating to most people, especially those in the earlier stages of their careers, who feel that they do not have the required profile to apply for the jobs they come across.
My advice to you is to ignore the doubt and dare to go for it anyway. The position I applied for asked for at least 5 years of background and I had only 2. But reading the job description, I was convinced that even with my limited experience I could take on the role successfully. So I set out to show that in my application.
Lastly, be determined and proactive
In all honesty, landing a job at the UN is hard, but the truth is that it is actually very achievable. It's one of those things that you have to be really committed and proactive about. Be on the lookout for new job postings on the different UN sites at least twice a month.
Do your research into the various United Nations bodies you think you would like to work for. Know what they are truly about. Then, appraise your background and expertise to decide how you could really make an influence there. Seek counsel from people who have worked in the UN or other international organizations. It never hurts to get a more realistic picture of what it's really like from an insider's perspective.
Be patient and persistent. You may not land the first second or even third position you apply for at the United Nations. Still, that should not deter you. Even if you do make it past the first or second round, it can take weeks or even months before you advance to the next round. In my case, the whole process took about 4 months. During that time, I still had to focus my time and energy on the job that I already had.
Related Topics: